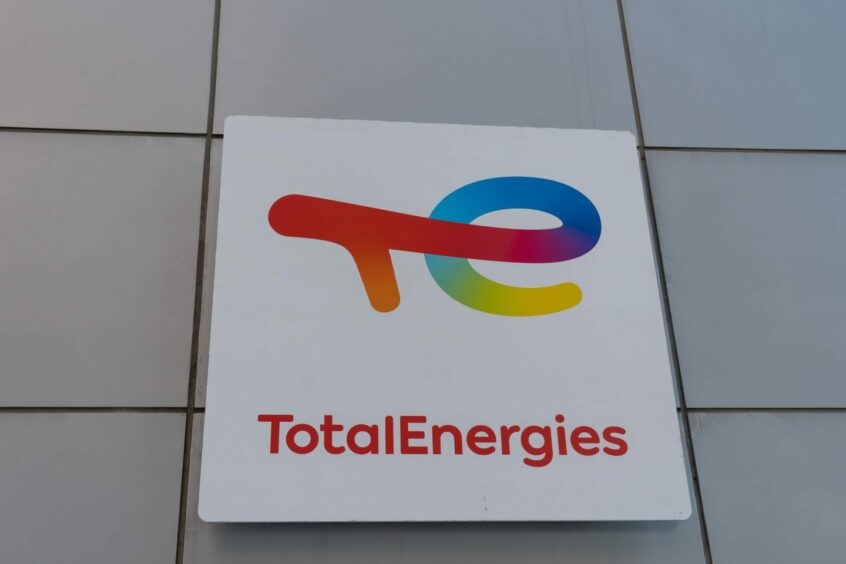 TotalEnergies will face two climate-related resolutions at its annual shareholder meeting on Friday – but what is it that activist investors want?
TotalEnergies (PAR:TTE) will host its AGM today, with the stage set for another showdown between the supermajor and activist investors over its climate strategy.
Two climate-related votes will be held. The first tabled by Total itself, asks shareholders to approve the company's sustainability and climate progress report and its associated climate strategy, while a second tabled by a band of investors would press the company to adopt targets for its indirect "Scope 3" emissions.
Backed by 17 investors which make up around 1.4% of the company's capital – amongst them Reclaim Finance and Follow This – the draft resolution calls on the company to set targets "aligned with the Paris Climate Agreement" for Scope 3 emissions related to the use of energy products sold to its customers.
Reclaim acknowledges that even if the vote is not binding, a vote in favour "sends a strong signal to TotalEnergies to improve the ambition of its climate strategy"
TotalEnergies said the resolution "does not provide a credible response to the challenges of climate change" and would be "contrary to the interests of the company, its shareholders and its customers."
It contends that the Scope 3 emissions of its products and the Scope 1 emissions of customers "are not cumulative, but overlapping" – using the example of emissions from jet fuel produced by Total that would be recorded in its Scope 3, but also in the Scope 1 emissions of the airline that uses the fuel.
It has estimated its Scope 3 emissions will amount to fewer than 400m tonnes of CO₂ equivalent by 2030 – a figure it more than surpassed in 2022 with 389m tonnes.
However, Reclaim argues that as the twelfth largest oil and gas producer and seventh largest developer of new fields, the group and its shareholders should take "a key interest and a crucial responsibility" to ensure that the company is aligned with a 1.5°C-compatible pathway.
It also called on investors to reject the sustainability progress report in a bit to highlight "the inadequacy and incompleteness of its climate strategy".
Follow This has also filed climate resolutions with the same request to align the 2030 Scope 3 emissions reduction targets with the Paris Climate Agreement at Shell, BP, ExxonMobil, and Chevron.
'Breakthrough' moment
A victory on Friday is unlikely; the FT notes that the resolution would need to pass with around 20% support to be considered a significant dissent.
Yet momentum is growing. Earlier this month proxy adviser Institutional Shareholder Services said shareholders should back the motion – a move described by Follow This' Tarek Bouhouch as a "breakthrough".
It follows in the wake of AGMs from the likes of BP and Shell which have seen considerable disruption from protestors, as well as activist investors.
Shell's event on Tuesday was delayed by nearly an hour, and included attempts by protestors to invade the stage as chairman Sir Andrew Mackenzie made efforts to open proceedings.
Other, more formal disruptions could still be on the cards for TotalEnergies too.
In addition to climate resolutions, Reclaim says investors should also vote against remuneration packages.
The board of directors has proposed granting chief executive and chairman Patrick Pouyanné a 23.3% increase in his remuneration in 2022 compared to 2021, and a 10% rise for this year.
Recommended for you

Energy giant TotalEnergies comes aboard Orkney subsea wave power project