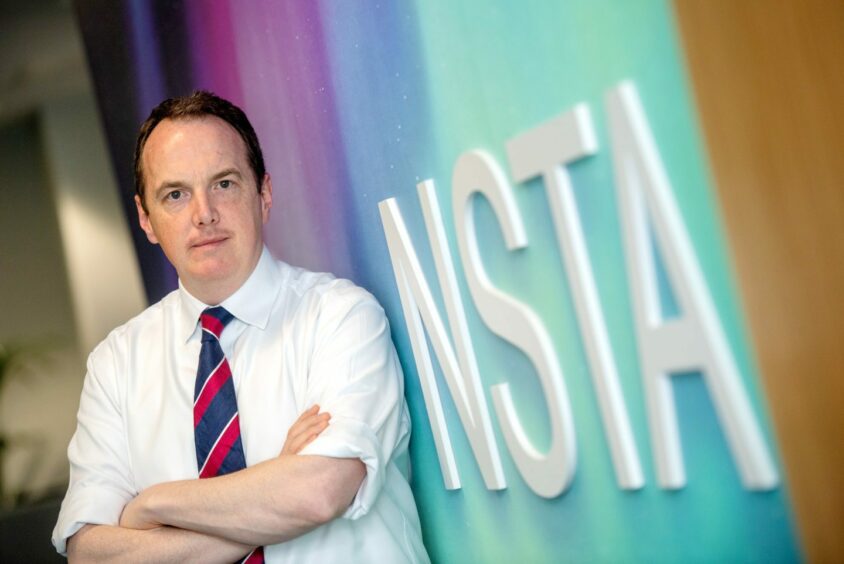 "We have to not be too British about this," says Stuart Payne, CEO of the North Sea Transition Authority (NSTA), on a £200bn investment opportunity for the region.
It's not a rejection of his Anglo roots (he quickly rushes out for a cup of tea ahead of the interview). But perhaps Payne is trying to tap into the confidence and optimism of our US neighbours across the Atlantic.
In his Aberdeen office hangs a framed quote from Theodore Roosevelt's "The Man in the Arena" speech – a few lines on the value of perseverance, the types of people to surround yourself with and, as Payne puts it, not to worry too much about those who "carp from the sidelines".
"The reason I have it up there is, I think, a lot of times it's hard to do that because you worry about commentary, you worry about people's views of things. So, I really like it as a quote."
Time to be more Roosevelt
According to industry estimates released just over 12 months ago, some £200 billion of private investment could come to the region by 2030 across an array of energy sectors including oil and gas and offshore wind.
That could be intimidating, and the UK can "talk ourselves into a scenario of our choosing", including one where it's just too difficult to do.
Payne says he "doesn't buy that choice", and that it's about avoiding being "a little pessimistic or a little bit nervous; we have to be bold".
Confidence, visibility of demand, and a clear plan is needed to "unleash and unlock" what he calls  "one of the UK's most exciting decades that will change the face of energy delivery in the country forever".
He adds: "My chairman phrased it once in a meeting. He asked 'is there a bigger growth opportunity for the UK as a nation than £200bn worth of private money going into something in the next six-and-a-half years?'
"There might be, but don't know where it is."
Integration unlocking North Sea investment
Integration of the energy system is key in delivering that £200bn investment, according to the NSTA, leveraging the North Sea's competitive advantages across offshore wind, oil and gas, hydrogen and carbon capture and storage (CCS).
"The way you unlock those numbers is by the presence of the things next to them.
"For example, I can drive more investment into hydrogen because we've got carbon storage in place. I can only deliver on effective carbon storage injection project because I've got a thriving oil and gas system in place."
"And frankly, the long-term societal license to operate for oil and gas is massively helped by the fact that they are the people that are going to deliver carbon storage. Not everywhere can do that."
Payne concedes the UK is in a "race around attracting capital and talent", and the EU Green Deal and the US Inflation Reduction Act are some big examples of big competitors there.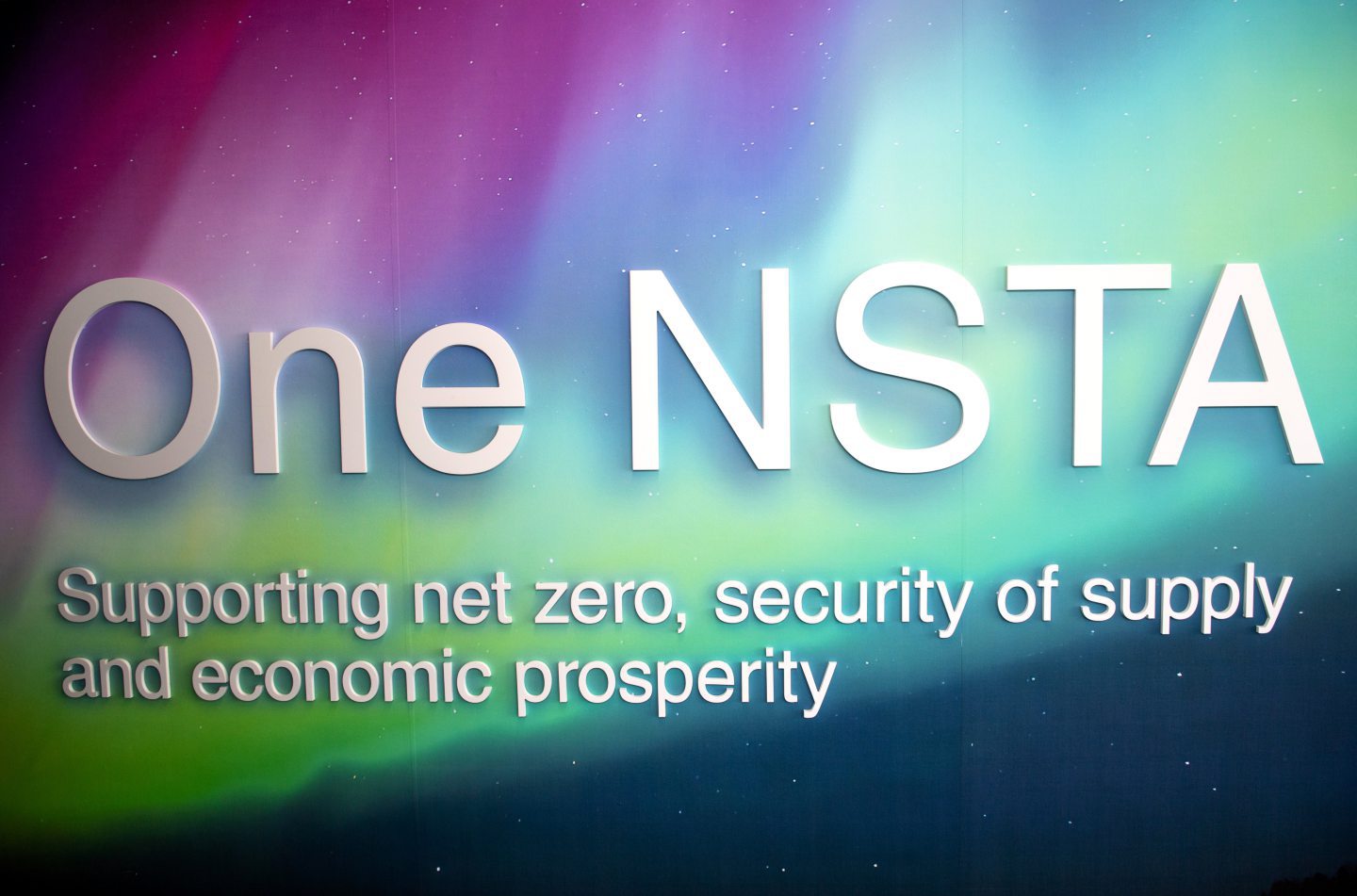 But he notes that other regions, like parts of Asia, "would love a North Sea" with its integrated competitive advantages, and notes the government's £20bn CCS commitment as a "huge statement of intent".
There's also a race on timings, like slashing offshore emissions 50% by 2030, and UK-wide decarbonised power by 2035, while the country grapples with a growing and iterating regulatory system with a lot of voices.
The NSTA's role, as regulator, is to "pull together" all the different bodies as the system develops, like Crown Estate Scotland and OPRED for example.
While hitting targets, like that of 2035, is important, Payne says he's "more worried about us having a sustainable system in place for generations to come, than I am about being within six weeks of a particular month and a particular date that set", pointing to those priorities on capital and talent.
Tackling the 'big rock' in the emissions path
Nonetheless, the North Sea has a target of slashing emissions by 50%, against 2018 levels, by 2030.
Payne says he's happy with progress so far; flaring emissions are down by half since 2018 – in the last two years, cutting the the equivalent emissions of Dundee and Aberdeen combined –  and, overall, emissions are down by a fifth.
But the NSTA has always known that "power supply was going to be the big rock", with electrification being the means to hit that target.
As part of windfall tax legislation, the UK Government has a subsidy for electrification. We asked whether the NSTA has seen an impact as a result.
"In terms of whether or not a specific one has had an impact? I don't know," says Payne, but he goes on to add that a "real strength" of the industry is being able to look past "short term economic policies".
"If I disagree with, if you like, a short term economic policy. Whichever one it is, (it) may not be for the lifetime of a particular project anyway, so their ability to look at the economics in the round I think is a real strength because we're used to building very large things that take a very long time to build. So they have to be resilient to change."
At the moment, two "significant projects" in electrification are due to deliver front-end engineering design (FEED) this year and, if they come through, will reach timelines needed for 2030, says Payne – he's positive about the signs being shown.
But, even as a Roosevelt fan, he concedes the NSTA's job is to look at things as glass half-empty, too.
That means penalties and oversight if things are at risk of slipping.
"It's our job to keep the pressure on those partnerships on those operators to meet their 2030 commitment. We will hold industry to their promises to halve their emissions by 2030."
Recommended for you

Orcadian Energy may have found dancing partner on £1bn North Sea project