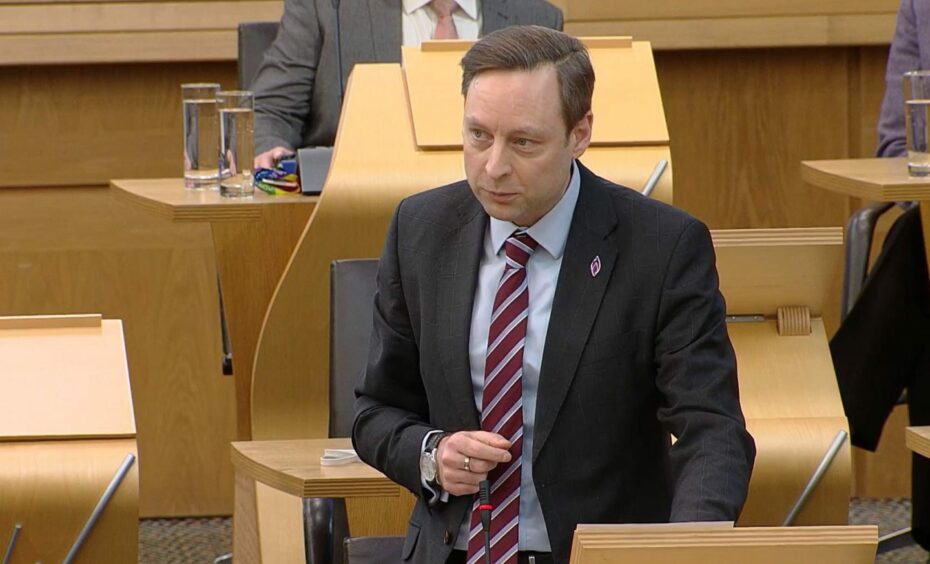 The Scottish Conservative Party has claimed that UK Labour's plan to stop all new oil and gas will cost Scotland £6 billion.
Scottish Conservative shadow secretary for net zero, energy and transport Liam Kerr MSP said: "Keir Starmer's pledge to block all new oil and gas production would devastate communities across the North East and hammer every Scot to the tune of £1,100."
The conservatives are pulling numbers from an independent analysis of Scotland's draft energy strategy, which is under consultation and similarly suggested cutting North Sea licenses.
The document that provided the £6 billion figure also indicates that 25,000 jobs would be lost to the energy sector by the end of the decade if the country were to stop licensing oil and gas.
However, the conservatives claim that 90,000 oil and gas jobs are being put at risk, combining the 25,400 direct, 42,300 indirect and 22,300 induced roles in the sector.
Kerr added: "Labour's policy is economically illiterate, short-sighted and a betrayal of the North East – and I'm astonished that Anas Sarwar is happy to endorse it."
This is in response to the controversial statements made by a Labour source in the Sunday Times, which also laid out that the UK would use "existing oil and gas wells over the coming decades".
Anas Sarwar's Scottish Labour Party has shown support for its Westminster counterpart's policy, however, it has said it will not pursue a "cliff edge" stop for the sector.
Mr Kerr said "We all want to see a just transition to net zero", however, deciding to "turn off the taps in the North Sea immediately" would be "utterly reckless."
This decision is especially "reckless" given that "renewable sources don't come close to meeting the country's energy needs," according to the Torie shadow secretary.
He said: "Labour's policy means, of course, we'd need to import oil and gas from overseas to meet our energy needs, which would increase our carbon footprint, as well as throwing tens of thousands of skilled workers under the bus.
"We already knew that the SNP and Greens had abandoned oil and gas workers but, as it's the Westminster government who decide on granting new licences, it's Keir Starmer and Labour who would deliver a hammer blow to Scotland's economy if they won the next General Election.
"The public know that only the Scottish Conservatives will deliver a just transition to net zero that safeguards communities, jobs and Scotland's energy security."
The Labour Party has been asked for a response to these claims.
'Tond deaf'
Yesterday SNP energy minister Gillian Martin told an Aberdeen event that Labour's policy is "tone deaf".
She added: "I think it's too simplistic. Effectively they're positioning themselves to be the next Government of the UK, which has control over all the licences and all the activity in the North Sea and West of Shetland."
Ms Martin said Keir Starmer is "really going to have to work on your policy here because it's not as straightforward as that."
Recommended for you

Sir Keir Starmer 'no show' in Aberdeen despite promised summer visit