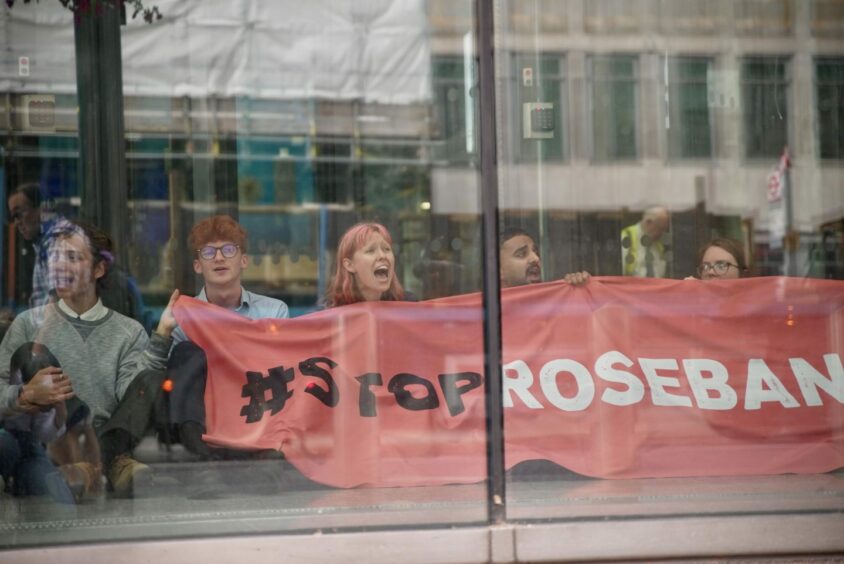 Fossil Free London has staged a sit-in at the offices of the UK Government's Department for Energy Security and Net Zero to protest the Rosebank oil field.
The group claims that around 20 activists have "occupied" the offices in the capital.
Equinor's proposed development west of Shetland is the largest undeveloped oil field in the North and is currently waiting for approval from UK regulators.
Joanna Warrington, a spokesperson for Fossil Free London, said: "Rosebank is a threat to global climate security. We demand that it be stopped."
Protestors made their way into the building and brandished banners that read "#StopRosebank" and began chanting.
Despite recent reports that the verdict on the controversial development would be imminent, on Tuesday it was revealed that a decision on Rosebank's approval would be delayed until after parliament's summer recess.
Ms Warrington added: "We're already seeing the impacts of climate breakdown – last Tuesday was the hottest day in recorded history, and this week saw floods across the UK.
"Scientists are clear: we cannot start any new oil and gas projects if we want a liveable future. Yet Rishi Sunak and Grant Shapps have chosen to disregard those warnings."
The Department for Energy Security and Net Zero has been asked for comment.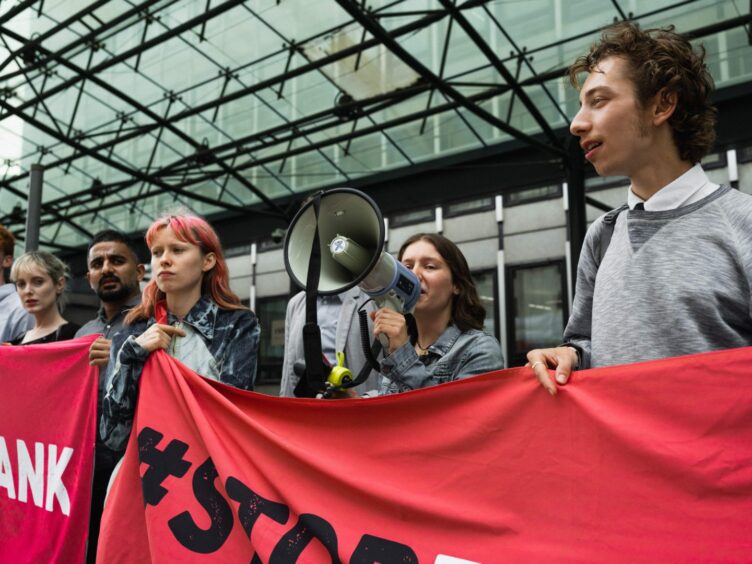 Recently, the House of Commons saw members of parliament debate the merits of the west of Shetland field, with Green party MP, Caroline Lucas, saying the decision to approve Rosebank would "actively reduce the UK's energy security".
However, the UK energy security minister, Graham Stuart, countered arguments to reject Rosebank, saying that only in a "parallel universe" would it make sense to do so.
Mr Stuart added that denying Rosebank "would remove the very supply chain that we need for transition."
The debate around the project's approval has been raging for some time, with both sides of the argument making their opinions clear.
We just occupied the Department for Energy Security and Net Zero to tell them to not licence the Rosebank oil field, which would be a climate bomb!

Join @fossilfreeLDN for the Demo this Saturday 2PM outside Department of Energy Security & Net Zero to force them to: #stoprosebank pic.twitter.com/Vjaq8rqXzb

— ashok kumar 🇵🇸 (@broseph_stalin) July 13, 2023
The Fossil Free London spokeswoman added: "Millions of people in the UK have been struggling with rising energy costs this year – yet all our government has to offer is a publicly subsidised climate time bomb.
"We need affordable fossil-free energy, not a dead-end project that will wreck our net zero targets, stuff the pockets of Equinor and leave our energy bills as high as ever."
Earlier this year, climate group Uplift argued that approval of the field would result in the country's exceeding its carbon budget, however, the UK regulator, the North Sea Transition Authority, said it has "full confidence" in data which shows the sector is "on track" to reach its emissions reduction target by the end of the decade, if not surpass it.
Recommended for you

2024: A lost year for North Sea FIDs?