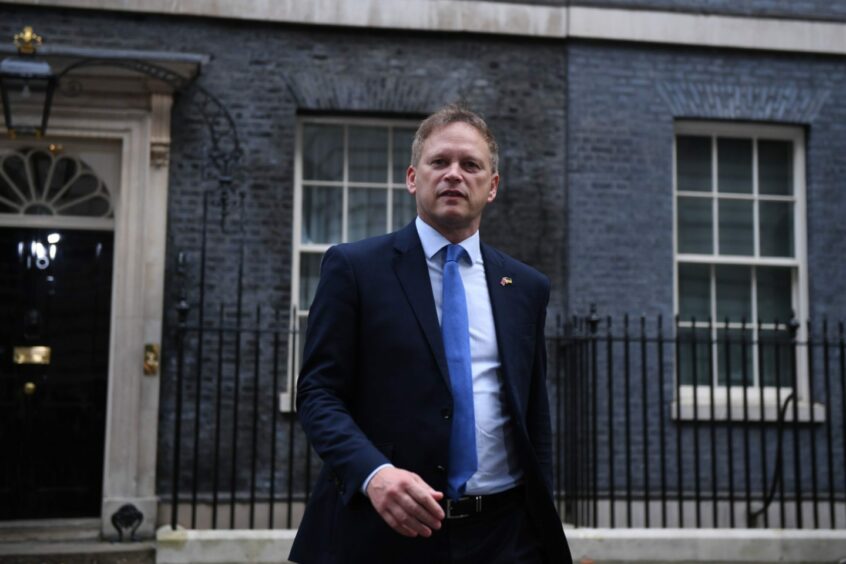 The UK government's energy security secretary, Grant Shapps, has said that granting "every single conceivable licence to the North Sea" would be within the country's net zero targets.
In a conversation with the Financial Times, Mr Shapps said that the government will "max out" the UK North Sea's oil and gas reserves, claiming that carbon emissions will still decline at "twice the rate" outlined by the Intergovernmental Panel on Climate Change.
Shapps believes that the UK should approve all feasible oil and gas fields in UK waters as long as the project falls within the country's climate targets.
FT reports Mr Shapps said: "The IPCC [Intergovernmental Panel on Climate Change], who is the global authority on this, says that to meet net zero by 2050 the world needs to reduce its reliance on oil and gas by four per cent a year. Even if we granted every single conceivable licence to the North Sea … the [UK's oil production] would decline at seven per cent a year, twice the rate of the IPCC [recommendations]."
The government minister also took time to bash Labour's stance on North Sea oil and gas licensing, describing the party's decision to ban undeveloped fields as "madness", adding that it "simply doesn't make sense."
The decision to ban all new oil and gas would leave the UK dependent on imports from overseas that produce more carbon emissions than producing hydrocarbons domestically, Shapps explained.
He said that Labour's policy would put Britain at the mercy of "Putin or anyone else who wants to hold us to ransom."
"What Labour foolishly and irresponsibly want to do is deliberately pursue a policy of self-harm by not taking that [North Sea] oil and gas but buying it from abroad," Shapps said.
Recently, a Labour Spokesperson outlined that the party's policy is to "manage our existing fields for the entirety of their lifespan" and it "won't turn off the taps by revoking existing licences".
The government minister is not the first to bash the controversial policy, last week SNP Westminster leader, Stephen Flynn, claimed an "early shutdown" of oil and gas would lead to North Sea jobs being lost to other countries.
The Aberdeen South MP described the debate around oil and gas as "very polarised".
Recommended for you

NSTA: £4bn of North Sea developments approved in 2023