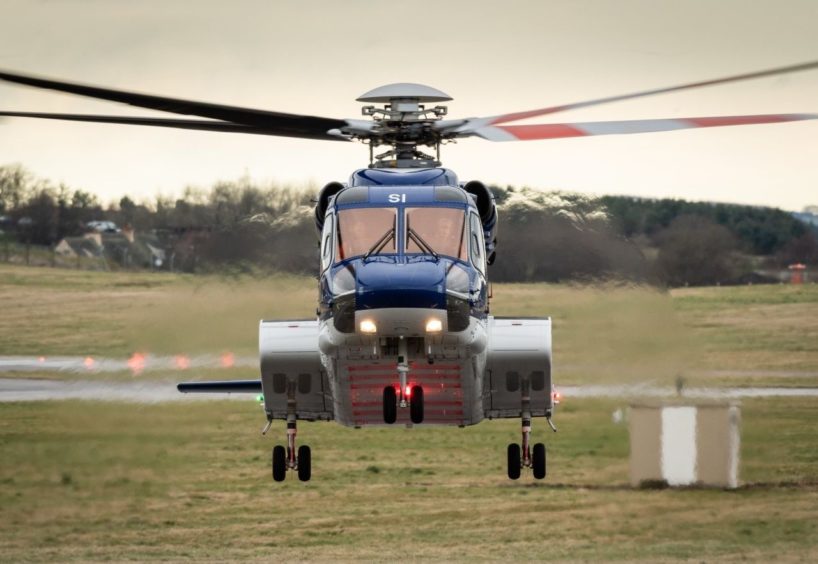 Offshore Helicopter Services has said it plans to cut jobs due to a reduction in customer activity, a problem its peers share, says an industry analyst.
Steve Robertson, director of Air & Sea Analytics, told Energy Voice: "The issue of reduced flying hours is not unique to OHS.
"Other operators in the field are still seeing lower activity levels vs January 2020," Mr Roberston explained, as they all struggle to do business in a "fragmented" market for North Sea air operations.
The North Sea helicopter operator confirmed on Tuesday that it had decided to reduce staffing levels due to a "tough economic climate, as well as the fallout from Government decisions around the windfall tax, and lower than normal client activity levels."
Staff were informed of the decision at a town hall on Monday, with attempts being made to renegotiate contracts.
The number of jobs being cut has not been disclosed for its OHS' Aberdeen base or any of its facilities.
OHS also flies out of Sumburgh Airport in Shetland and Esbjerg in Denmark.
Windfall tax and rising costs
Mr Robertson also supported the helicopter operator's claim that windfall tax is impacting the business.
The director of Air & Sea Analytics said: "The smash and grab windfall tax from the Government hasn't helped the UK market and we have seen an exodus of aircraft out of the UK to offshore regions exhibiting growth such as Norway and Brazil."
The UK's largest producer of oil and gas, Harbour Energy, also blamed the controversial fiscal policy for its decision to cut 350 jobs.
The helicopter market has not avoided the rising costs that have been plaguing other areas of the energy sector, such as offshore wind.
The analyst explained that "the market for aircraft is tight" and the cost of leasing a helicopter is rising. It is worth noting that all of OHS' aircraft are leased.
With rising costs and poor market conditions, helicopter operators, such as OHS, are left with a dilemma.
"Either helicopter operators pass higher costs onto their end clients or they have to absorb them and, frankly speaking, in a competitive market such as Aberdeen none of the operators are able to enjoy the sorts of margins where they can just absorb double-digit annual increases in costs," Steve Robertson said.
'Race to the bottom'
With oil and gas companies dedicating "circa 2% of overall offshore operational spending" to offshore helicopters, the market continues "to squeeze the companies providing this mission-critical and safety-critical service."
An anonymous Energy Voice reader said that "the oil industry refuses to come to the table collectively" to address the problem.
They added that the is "only one" outcome they can see for this "which is a degradation of safety."
This market trend brings about what the reader described as a "race to the bottom" for helicopter operators in the North Sea as firms compete to be the cheapest provider of flights.
The 'fragmented' Aberdeen market
According to Mr Robertson, "The Aberdeen offshore rotorcraft market is too fragmented," which also works against the OHS and its fellow operators in the north-east of Scotland.
"Attempts to address this and return the market to equilibrium have been thwarted by ill-advised and poorly-judged government intervention."
As OHS looks to let go of some of its staff and review its equipment requirements, firms in the offshore helicopter market are "desperate to hire" workers with experience and talent.
Steve Robertson concluded: "There are companies in Aberdeen and all over the world that are desperate to hire talented and experienced aviation professionals.
"This will be distressing for OHS employees in the short term, but they will also know that there are companies out there that will reward their skills and efforts appropriately."