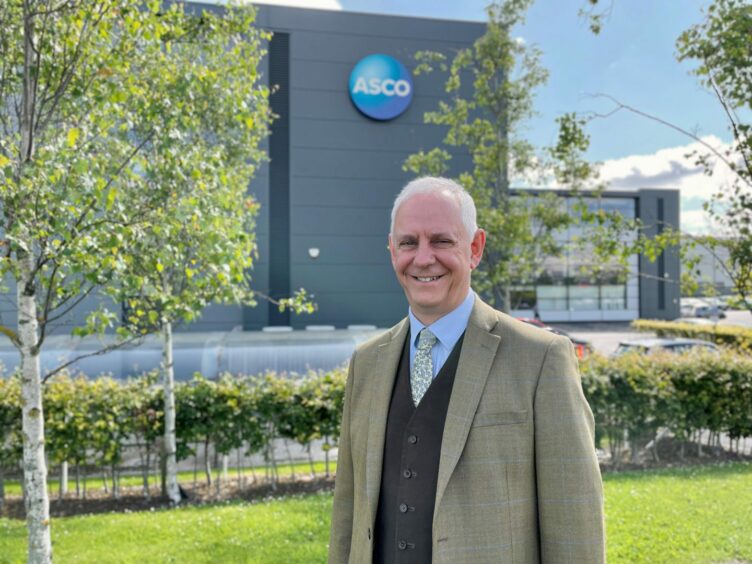 Aberdeen-headquartered logistics group ASCO has been bought over by the UK-based private equity firm, Endless LLP.
The firms say that the acquisition – made for an undisclosed sum – will strengthen ASCO's position in the growing renewables and new energy markets.
Following the takeover, ASCO aims to capitalise on the "increasing opportunities presented by the energy transition."
The materials management and logistics provider previously announced that Mike Pettigrew will take on the chief executive role on 2 October from Peter France, and ASCO has confirmed that this is still the case.
Mr Pettigrew joined the company in March 2022 as general manager for the group's AFM (Asco Freight Management) and Seletar businesses. He was appointed UK managing director last November.
The acquisition will also mark the exit of investment consortium Zander Topco, the current owner which bought the firm from DH Private Equity Partners in 2020.
ASCO's last published accounts show turnover for the 2021 calendar year came in at £419  million, up £72m, or nearly 21%, from about £347m in the previous 12 months.
Asked how the takeover would affect jobs at the firm, an ASCO spokesman said: "This is a positive development for the employees of ASCO as the new owner looks to grow the business and support the energy transition industry as it develops.
"This will provide significant opportunities over the years for current employees and the next generation."
'Leveraging over 50 years' of offshore experience
The north-east company has over 1,000 employees in the UK with a further 500 across its international operations.
Mr Pettigrew commented: "Over the last few years, ASCO has succeeded in supporting its longstanding existing customer base whilst also expanding into the renewables market, actively contributing to numerous wind projects in the North Sea.
"Our commitment to supporting all new energy development has led us to build strategic alliances in cutting-edge energy ventures such as carbon capture utilisation and storage and hydrogen.
"Leveraging over 50 years of extensive offshore logistics experience, we look forward to working closely with Andy and the team at Endless to further build on our growth during this exciting period for the energy industry."
Endless has offices in London, Leeds and Manchester and has invested in over 100 businesses.
Andy Ross, partner at Endless said: "We are delighted to support Mike and the entire ASCO team on the next stage of their journey. ASCO is a fantastic business with great potential for further growth.
"It is an exciting time in the energy sector both in the UK and internationally. ASCO is well placed to support its customers to accelerate the energy transition."
ASCO was advised by Piper Sandler for corporate finance, the firm received legal advice from Ashurst, and financial and tax Due diligence from Deloitte.
ASCO management received legal advice from Burness Paull.