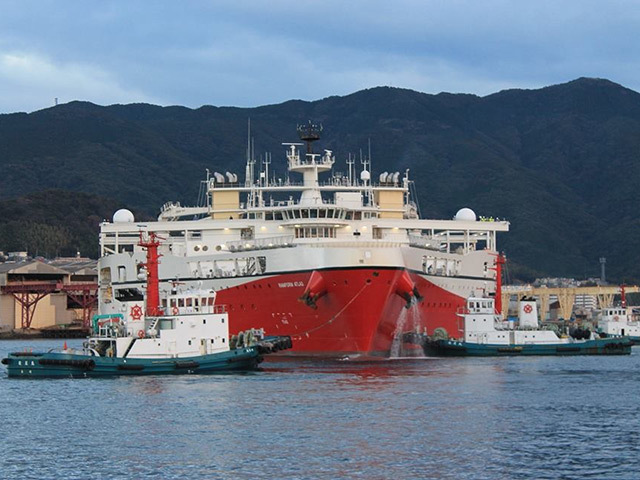 Norwegian company Petroleum Geo Services (PGS) has named the second member of its massive Ramform Titan class seismic vessel, the first member of which is currently working off the Falkland Islands.
Ramform Atlas is being completed at the MHI shipyard in Nagasaki, Japan, and represents a formidable further addition to the PGS fleet.
The vessel will typically tow a network of several hundred thousand recording sensors with a spread area greater than 12sq. km, which is equivalent to 3.5 times the space occupied by New York's Central Park.
According to PGS, the dramatic looking Ramform Titan is the most powerful and efficient marine seismic acquisition vessel class ever conceived.
It is also the widest ship in the world at the waterline and measures 70m across the stern, at least for now as it will be eclipsed by the massive pipelay/decommissioning ships being built for Allsea of Switzerland.
Two further Titan sisterships are under construction at the Nagasaki yard.
The design dovetails advanced maritime technology to the imaging capabilities of PGS's GeoStreamer seismic acquisition technology.
The company claims that more rapid deployment and retrieval of equipment, as well as greater operational capacity will translate into faster completion of surveys and increased uptime in marginal weather.
The period between major yard stays is also extended by 50%.
Ramform Atlas is equipped with 24 reels with capacity for 12km streamers, which lends remarkable flexibility and redundancy for high capacity operations.
She is designed to carry more than 6,000 tonnes of fuel and equipment and to provide a safe and comfortable living and working environment for up to 80 crew members, with 60 single cabins, and 10 twin cabins for visitors, all with separate bathrooms.
Recommended for you
X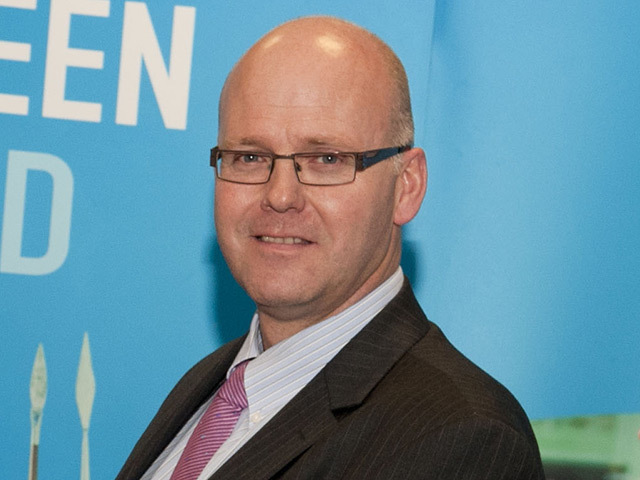 Targeting talent effectively ... Subsea UK's cool toolkit