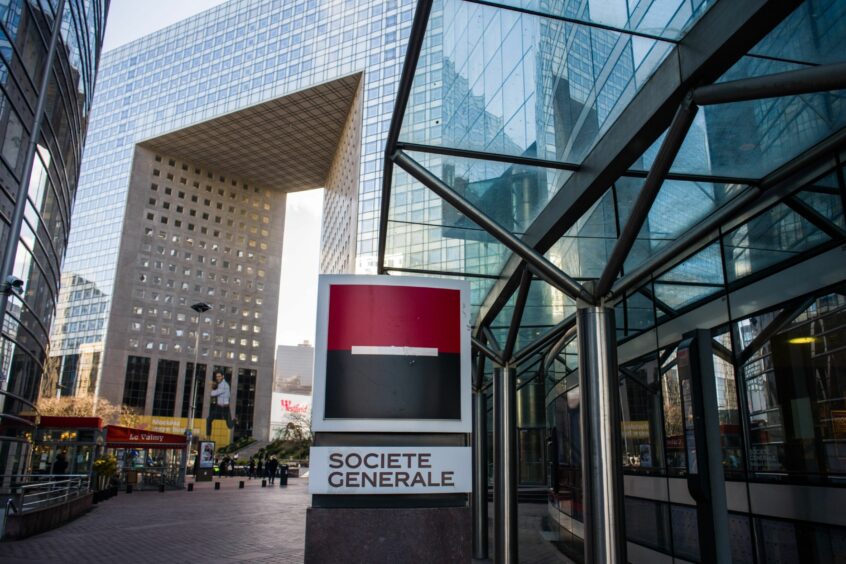 Societe Generale is planning to halt lending to some new oil and gas projects, as part of an updated strategy unveiled on Monday.
The French bank set a January deadline to stop providing financial products and services dedicated to so-called greenfield upstream oil and gas projects.
It also plans to phase out exposure to "private pure players" in upstream oil and gas by the beginning of next year. And SocGen promised to cut its financed emissions from oil and gas by 70% by the end of the decade, from a 2019 baseline.
It's the latest bank to restrict access to capital for companies whose greenhouse gas emissions are doing the most damage to the planet, with BNP Paribas and HSBC Holdings having taken similar steps.
The International Energy Agency has made clear that halting new fossil fuel expansion is the only way to limit global heating to the critical threshold of 1.5C.
SocGen "is opening up an encouraging new chapter by finally adopting measures on oil and gas expansion," Antoine Laurent, advocacy lead France for Reclaim Finance, said in an emailed comment. Bit it's still "sparing its biggest clients."
The bank "must make its support for oil and gas companies such as TotalEnergies conditional on ending the development of new oil and gas fields," he said. Such steps are needed to "respond to the gravity of the climate emergency we face."
Slawomir Krupa, SocGen's chief executive officer, said on Monday the restrictions around fossil finance, which form part of a wider strategic review, underpin its goal of being a leader in environmental, social and governance finance.
The bank also announced a new €1 billion ($1.1 billion) fund that will invest in deals targeting the transition toward a low-carbon economy, nature-based solutions deals and "impact-driven opportunities."
SocGen's broader corporate strategy, which includes cuts to revenue and profitability targets, disappointed investors and the bank's shares sank the most in six months.
Recommended for you

Scottish windfarm 'ground to a halt' due to renewables windfall tax