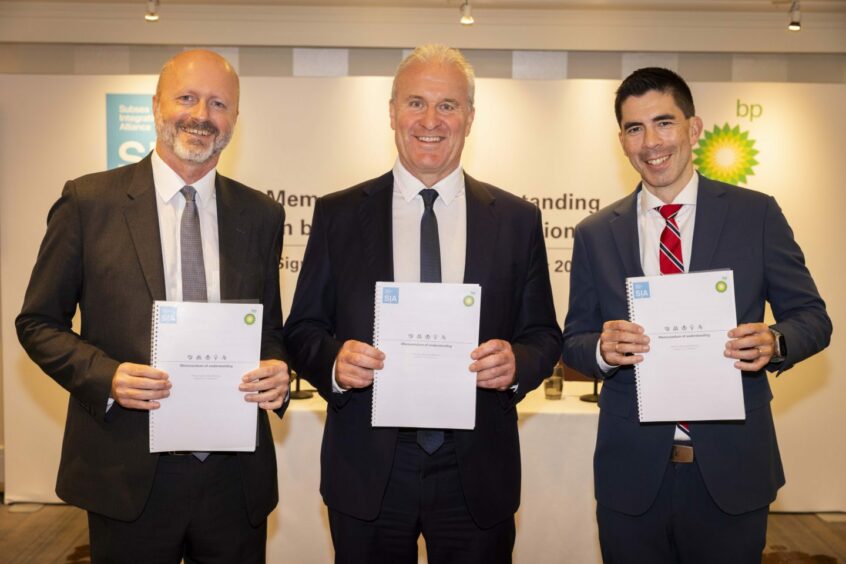 Oil giant BP (LON: BP) has signed an agreement with SLB (NYSE: SLB) and Subsea 7's (OSLO: SUBC) "Subsea Alliance" to strengthen its global underwater projects.
SLB and Subsea 7 first put their "subsea integration alliance" in place in 2015, which was renewed in 2022 for a further seven years after a run of global wins.
BP has signed a memorandum of understanding with the pair in an "innovative commercial model" to enhance projects from concept selection through the entire life cycle.
It comes after wins with BP for the duo's team up, including subsea dual-bore trees in the West of Shetland at the Schiehallion and Loyal fields.
The alliance also won work in 2022 with the major in Trinidad and Tobago.
The new agreement combines BP's experience in building and executing projects with the contractors' delivery of integrated subsea production systems (SPS)  and subsea, umbilical, riser and flowline (SURF) systems.
A new team will be formed to oversee the activities programme, inclusive of BP, Subsea 7 and SLB subsidiary OneSubsea.
Ewan Drummond, BP's SVP of projects, said: "The members of Subsea Integration Alliance have been a key supplier of bp for decades, and by combining our resources and knowledge, we can bring significant benefits to our customers and our stakeholders.
"Together we can safely deliver projects with improved project schedules, reducing our total cost of ownership and harnessing synergies through a collaborative one-team mindset. We look forward to getting to work."
The MoU was signed at an official ceremony in London on September 22, 2023, that was attended by Ewan Drummond; Olivier Blaringhem; Louise Jacobsen Plutt, bp's SVP of procurement; Kristian Siem, Subsea7 Chairman; John Evans, Subsea7 CEO; Steve Gassen, SLB President of Production Systems, and Mads Hjelmeland, SLB Director of Subsea Production Systems.
Olivier Blaringhem, CEO of Subsea Integration Alliance and executive VP at Subsea 7, said: "This agreement marks a step change in how our highly collaborative teams will work together to achieve shared objectives for mutual value. Together with bp, we will deliver lower carbon energy to the world through enhancing long-term subsea performance."
Recommended for you

Subsea7 wins decom work for Shell's Flu FPSO