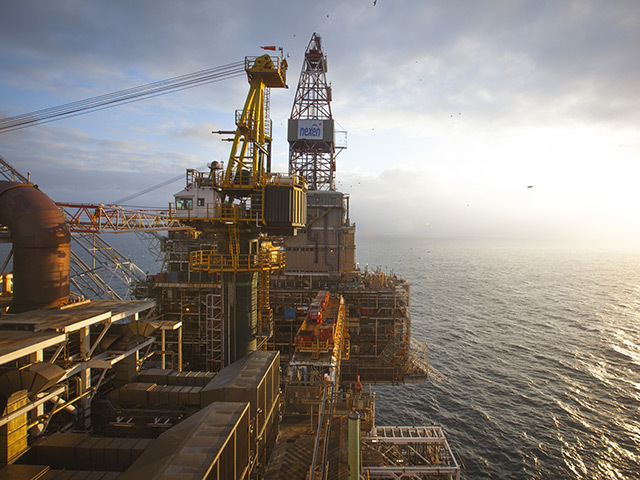 Celebrations have been held at the Scott production hub, around 115 miles north-east of Aberdeen, to recognise thirty years of production.
Discovered in 1983, the Scott field was expected to produce approximately 470 million barrels of oil.
The field was approved for development in 1990 and the Scott platform was installed, first oil was delivered just over three decades ago on 02 September 1993.
When it first started producing, Scott was the single largest producing platform in the UK North Sea, meeting 10% of the UK's oil needs.
At its peak, the field was producing over 214,600 barrels of oil per day.
Since it began producing, Scott started supporting tieback production from the Telford and Rochelle fields.
CNOOC (TSX: CNU), operator of the Scott platform says that through "continued strategic development and a focus on safe and sustainable operations" more than 660 million barrels of oil equivalent have been produced at the site, with the Scott and Telford fields continuing to produce today.
Pan Yiyong, managing director for CNOOC International's UK North Sea business, said: "We're delighted to recognise this impressive milestone and celebrate the significant contribution to the UK energy industry from the Scott production hub over the past thirty years.
"As Operator of the Scott platform and on behalf of our co-venture partners, we thank the many people who have supported the asset and been instrumental to Scott's enduring success."
Selling Scott
It has been reported that CNOOC has been looking for buyers for its North Sea assets as it looks to exit the region.
Last year it was said that Harbour Energy (LON: HBR), NEO and Waldorf were "likely" to pick up CNOOC's North Sea assets.
In addition to Scott, CNOOC has stakes in Buzzard, Golden Eagle and Telford.
Welligence vice president Dave Moseley said in 2022 that Harbour Energy, NEO and Waldorf were "likely bidders" for Cnooc's UK portfolio.
Waldorf acquired interests in Scott and Telford fields as part of its North Sea acquisition spree not long before Mr Moseley said the firm would be in the running to pick up CNOOC assets.
Recommended for you

Waldorf not for sale as North Sea outlook improves