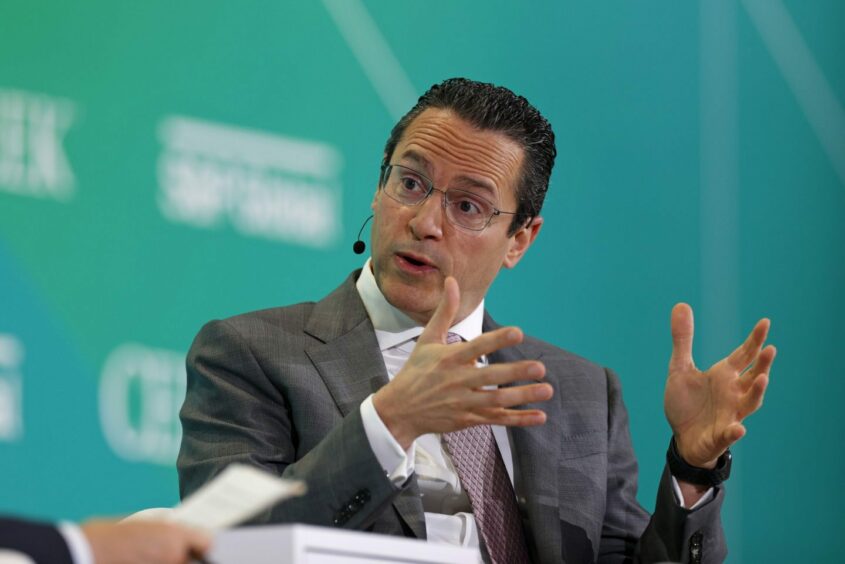 Shell (LON: SHEL) CEO Wael Sawan has come under pressure from within his own company urging him not to scale back renewables investment.
Reuters reports that it has seen the open letter, published on Shell's internal site by two employees raising concerns.
During a capital markets day in July, Shell said it was reassessing its 2023 spending, including slowing investment in renewables as part of a move to boost returns.,
Reuters said the open letter, written by Shell employees Lisette de Heiden and Wouter Drinkwaard, states: "The recent announcements at and after the capital markets day deeply concern us."
The pair added: "We can only hope the optics of the CMD [capital markets day] announcements are deceiving us and that Shell continues its path as a leader in the energy transition."
At Shell's Capital Markets Day the firm explained that by "constraining capital", the company will be forced to make "tougher choices", meaning that "only the most attractive projects will receive funding."
That included "disciplined" investment in areas like CCUS and hydrogen.
Chief financial officer Sinead Gorman said: "At the heart of everything that we do will be a ruthless approach to capital allocation and a singular focus on creating long-term value."
She added: "We will make every dollar count, be unemotional with our spend, and deliver performance, not promises.
"This is not just about distributions, but also about how we drive discipline across the entire organisation, enabling us to reduce both opex and capex."
Both letter authors work in Shell's low-carbon division and they posted their thoughts on Shell's internal web.
Mr Sawan saw the letter and responded by saying: "For an organisation at the crux of the energy transition, there are no easy answers and no shortage of dilemmas or challenge."
The London-listed supermajor's boss concedes that not all of Shell's employees will agree on the firm's energy transition strategy but he said: "I feel good about the role Shell is, and will continue, to play."
A Shell spokesperson also said that the firm appreciates that its employees are taking an interest in the direction of the business and its journey to net zero.
The firm added that it is playing "a meaningful role in addressing the energy transition" and at its Capital Markets Day it "set out those areas of the energy system of today and tomorrow where we are best placed to invest, compete and win."