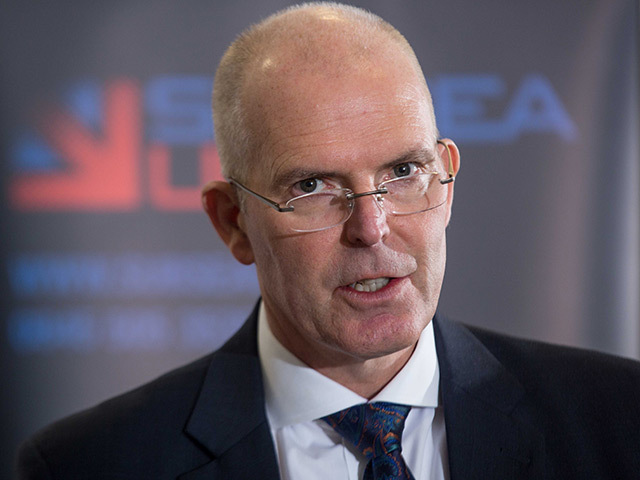 A leading figure in the North Sea energy sector yesterday echoed concerns over Scottish independence voiced by the chief executive of oil and gas giant BP.
Colin Welsh, chief executive officer of investment banking specialist Simmons and Co International, said the referendum was "too important" an issue to remain silent on.
The intervention follows comments from BP chief Bob Dudley, who spoke out about "uncertainties" if Scotland decides to go it alone.
Pro-union campaigners last night described the latest development as a "devastating blow" for the nationalists.
But the Scottish Government said the claims were "mistaken" – and pointed out record amounts were being invested in the sector.
Mr Welsh was speaking on the first day of Europe's largest subsea conference at the Aberdeen Exhibition and Conference Centre.
He said: "I wholeheartedly endorse what Bob Dudley said regarding the uncertainty that the question of independence brings to our industry and the threat that this poses to our economic future.
"This is an issue that is too important for the business community to stay silent on and the oil and gas industry needs to stand up and say what it thinks before it is too late."
Mr Welsh said the SNP's economic argument was based on "flawed logic", as North Sea production was "declining fast" and plans for a reliance on renewables could "disadvantage" Scotland on the international stage.
He added: "At the same time, the SNP has ruled out fracking in an independent Scotland – a source of cheap energy that could offer enormous benefits."
A spokesman for the pro-union Better Together campaign said: "These comments are devastating for the nationalists and their plan to break up the UK."
But a Scottish Government spokeswoman insisted that the SNP's economic policies were about "much more" than oil, gas and renewables.
She added: "Major oil companies already operate across many different independent countries around the world, and an independent Scotland will be no different.
"Firms currently have around £100billion worth of investment planned for the North Sea."
Recommended for you

North Sea workers tell SNP they lack support for renewables switch