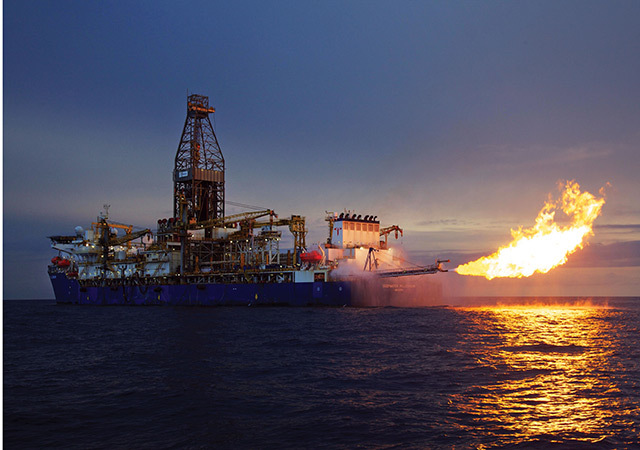 East Africa is a region of great potential for north-east energy companies as the drive for liquified natural gas production intensifies, according to the UK Government's trade body.
"More hydrocarbons have been discovered in East Africa in the past few years than anywhere else in the world. It's very much a new province and a very much exciting one for subsea," said Phil Haymes, oil and gas business specialist at UK Trade & Investment.
"A lot of the hydrocarbons are gas and there is a real aspiration to build LNG capacity and then to export that globally. I think it really is a region of great potential. This could be an interesting one to consider for the future."
He said the East Africa region, which encompasses Kenya, Mozambique, Uganda and Tanzania – had already attracted interest from majors including Shell, BG, Total and Statoil.
The main focus at the moment is around FEED (front end, engineering and design) and EPCM (engineering, procurement and construction management) contracts, said Mr Haymes at the Subsea Expo in Aberdeen.
The most developed country in the region is Mozambique, with the main offshore oil and gas hub located in the Rovuma basin in the north at the Tanzania border.
Mr Haymes said: "The Rovuma basin could be the biggest gas basin globally."
Energy firms interested in operating in the region needed to be aware about the lack of skilled staff and oil and gas education, warned Mr Haymes.
"Anything to do with skills and education, and broader local content initiatives are things that are needed as key enablers for this province," he added.
"If you are going to market thinking 'who will I partner with?', you will struggle to find an experienced partner because they just don't exist. Maybe partner with a company who does not have the experience in the area but is one that can be developed."
He said energy firms also needed to be aware of the social and economic conditions in these countries.
"The countries are poor and they are also in receipt of huge amounts of aid that has generated an interest in mind set of 'what can you give me?'," said Mr Haymes.