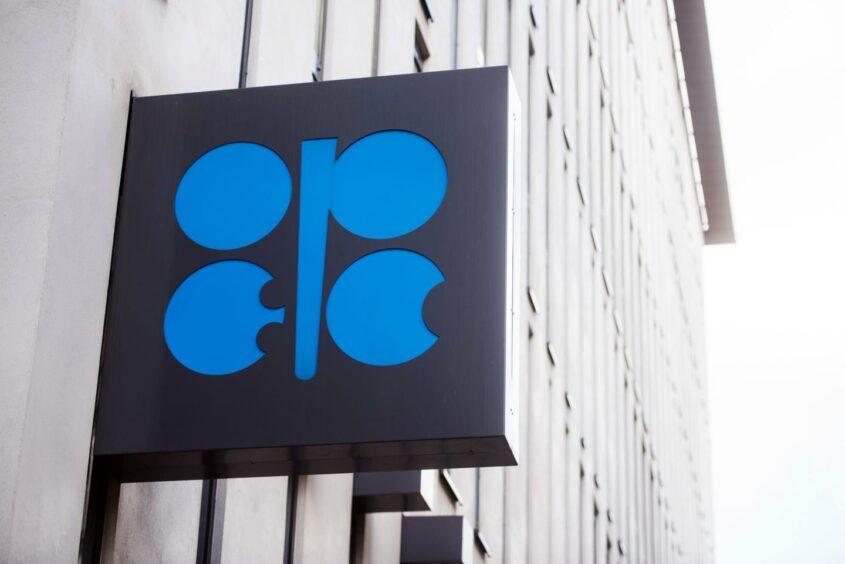 OPEC raised forecasts for global oil demand through to the middle of the century, even as the world shifts away from fossil fuels to avert catastrophic climate change.
Oil consumption will climb 16% over the next two decades to reach 116 million barrels a day in 2045, about 6 million a day more than previously predicted, the Organization of Petroleum Exporting Countries said in its World Oil Outlook.
Road transportation, petrochemicals and aviation will drive the growth, it said. India represents the biggest expansion, more than doubling its consumption to almost 12 million barrels a day, followed by China, with a gain of 4 million a day, or 26%.
"There has been pushback against the opinion that the world should see the back of fossil fuels, as policies and targets for other energies falter due to costs and a more nuanced understanding of the scale of the energy challenges," OPEC Secretary-General Haitham Al Ghais said.
Western leaders are reevaluating climate policies as they face voters exhausted by inflation, with the UK last month delaying a ban on petrol car sales. Energy companies BP and Shell have shifted their focus back to their traditional oil and gas businesses after experimenting with a faster switch to renewable energy.
Yet few consider unabated use of hydrocarbons on the timeframe envisioned by OPEC as tenable.
The International Energy Agency predicts that demand for fossil fuels will plateau by the end of this decade, as countries switch to renewable energy sources and electric vehicles. Investment in new oil projects must cease now if governments want to meet net zero emissions targets and limit temperature increases to 1.5C, it says.
This summer was likely humanity's hottest yet, bringing deadly heat waves to India and Greece, Hawaii and Japan, while increasingly energetic storms wrought devastation in Asia and Africa. In the Atlantic, exceptionally hot waters caused mass coral bleaching and some deaths in the Florida Keys coral reefs.
OPEC also boosted projections for how much oil it will supply in coming years, even though most of its members — hobbled by underinvestment, operational disruptions and political instability — aren't currently able to pump at their full production quotas.
It sees OPEC liquids supply rising roughly 14% to 38.9 million barrels a day by the end of the decade, ultimately reaching 46.1 million a day in 2045.
However, the data doesn't break out separate numbers for crude oil, which OPEC uses for its system of production quotas, and so doesn't give a complete indication of the organization's sway in world markets.
Recommended for you

Occidental to buy oil driller CrownRock for $10.8bn