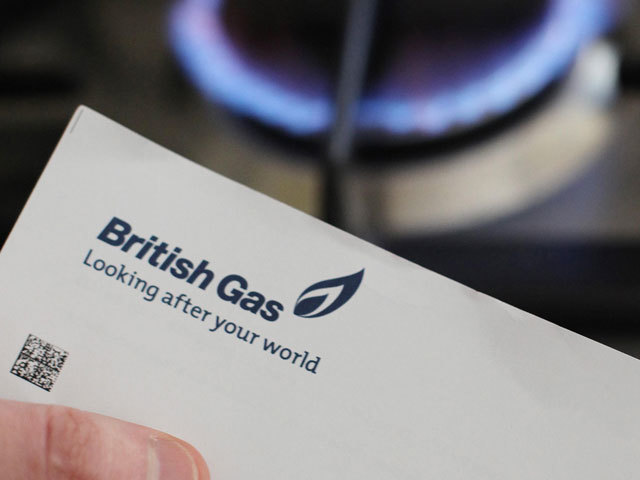 Energy giant Centrica has warned it expects profits to fall from its North Sea operations this year as it looks to invest in 'only the very best' projects.
The British Gas owner said investment in North American gas projects would be a driver going forward as it cuts down expenditure over the next three years to £900million – 20% on previous forecasts.
"While existing projects such as Cygnus and Valemon remain attractive opportunities and we have a number of potentially attractive future development options in Norway, we are likely to concentrate on only the very best North Sea investments, with North America potentially a more attractive region for investment," the company said.
"We have also established new processes for project stage-gate review and have reduced our rig commitments, to provide additional assurance and maximise project returns."
However, Centrica said it did not expect the scaling back of operations to have a significant impact on production levels, which would be between 80million and 85million barrels of oil equivalent per year.
Profits from the firm's international gas operations rose from £198million in 2012 to £325million last year. Across the group, operating profits were 2% lower at £2.7 billion last year.
"Market conditions are set to remain challenging in 2014 with margin pressures and unusual weather patterns on both sides of the Atlantic, rising unit costs in the North Sea and weak economics for gas storage and gas-fired power generation," said Centrica chief executive Sam Laidlaw.
"However in the short term, we are focused in our downstream businesses on improving service levels, reducing costs and returning to growth through innovation, technology and customer propositions.
"Upstream, we will continue to drive efficiencies and will be increasingly selective in our investments, focusing on the projects that offer the best returns and the lowest political risk.
"The acquisitions we announced in 2013 are performing well and together with the positive action we are taking across the group, position Centrica well for the future, for the benefit of both customers and shareholders."
Profits from its residential arm fell 6% to £571 million.
Centrica said British Gas shed 2% of residential customer accounts in 2013 to 15.3 million as households switched to other suppliers following its move to increase tariffs by 9.2% on average from November as part of a round of painful winter bill rises across the industry.
It added that another 100,000 had quit the group so far this year, but customer switching was now "stabilising" after it scaled back its price rise by 3.2% following a shake-up of the Government's so-called green levies on bills.
Across the group, operating profits were 2% lower at £2.7 billion last year.
Mr Laidlaw admitted that public and investor trust in the energy industry had been "damaged" by the threat of price controls and political intervention.
He attacked Labour leader Ed Miliband's pledge to freeze tariffs if the party wins power, saying it was "not a credible solution".
He said: "We firmly believe that any form of price control in a competitive market is not the answer and is not in the best interests of customers, and this has been clearly demonstrated by experience in other markets.
"Such proposals create both short-term uncertainty for all energy suppliers and longer-term additional costs for customers," he added.
The group's shares have plunged by more than a fifth since autumn following Labour's price freeze pledge, with the stock driven down further after Energy Secretary Ed Davey recently called for a full-scale investigation into the energy market that could see British Gas broken up.
In a letter, Mr Davey urged competition authorities to "think radically" as they consider whether to launch a probe.
Centrica's results showed that higher wholesale prices and unseasonally warm weather at the end of last year saw British Gas suffer an 18% slump in operating profit in the final six months of 2013, which offset a better start to the year.
Recommended for you

Shell's UK unit got £1.2 billion this year to weather energy crisis