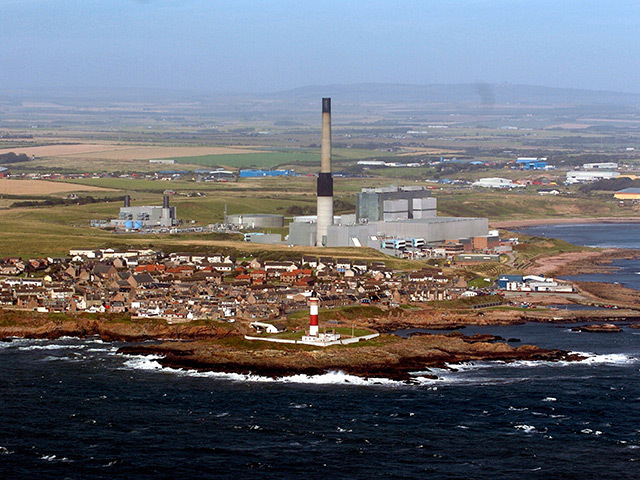 Plans for a £1billion carbon capture and storage (CCS) project at Peterhead Power Station were given a boost today with financial backing from the UK government.
Deputy Prime Minister Nick Clegg has confirmed the project is one of two – the other being the White Rose scheme in Yorkshire – being supported under the government's £1billion CCS competition.
Around £100million in funding has been made available to support the detailed planning and engineering of these two projects.
The project, being led by energy giants Shell and SSE, aims to capture 10million tonnes of carbon dioxide from the gas-fired power station over the next ten years and pump it into a depleted gas field.
If it gets the full go ahead, the scheme is expected to create thousands of jobs in the north-east.
"The innovation of the UK's energy industry is something we should be really proud of and the fact that we are a world leader in carbon capture and storage is a great example of our country's ingenuity," said the deputy prime minister.
"Today's multi-million pound deal with Shell will help to safeguard thousands of jobs and power half a million homes with clean electricity."
Shell UK chairman Ed Daniels said: "The signing of this agreement is a hugely important step towards the UK delivering the world's first CCS demonstration facility on a gas-fired power station.
"The project has the potential to make gas, already the cleanest burning fossil fuel, even cleaner."
He said a successful demonstration of the technology at Peterhead would be a step towards proving the commercial viability of the technology as a tool for mitigating climate change.
"It could also help diversify the North Sea oil and gas industry and so contribute to the sector's long-term commercial health."
In 2015, both the Peterhead and White Rose CCS schemes will find out whether or not they are set to receive the remainder of the £1bn government funding to support construction of the projects.
Recommended for you

Energy Act 2023 – a framework for driving net zero