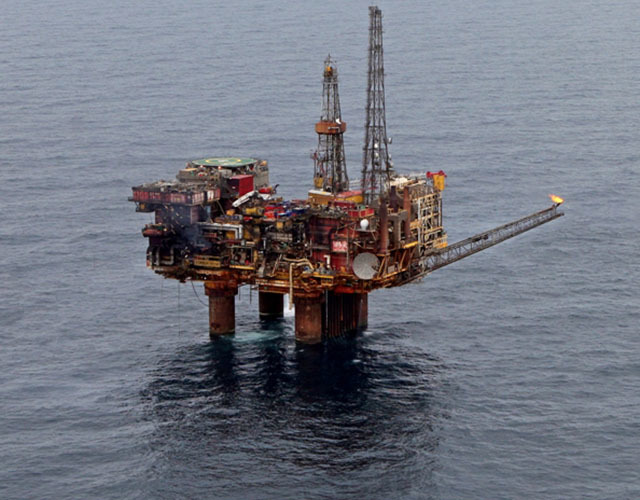 Middle East oil firm Taqa announced a change at the top yesterday, saying Carl Sheldon was quitting the chief executive's role he has held for six years.
A spokesman said he wanted to be closer to his family and pursue business interests in the US.
Vice-chairman Abdulla Saif Al Nuaimi is taking more control of the company, a key player in the UK North Sea, in a part-time executive position.
Taqa said Mr Al Nuaimi would assume responsibility for the Abu Dhabi firm's governance and strategic relations, as well as external affairs. But other top level duties are passing to Edward LaFehr, an experienced oil and gas executive who currently leads Taqa's North American operation and is taking on the newly-created role of chief operating officer.
Joel Croteau, currently vice-president of development in North America, will succeed Mr LaFehr as president of the North America business.
Taqa said Mr Sheldon would step down from the top job and also the company's board at its annual meeting in April.
He will stay with the firm as chairman of Jorf Lasfar Energy Company, Taqa's newly-listed Moroccan power business, and also serve as an advisor to the group's main board.
Taqa said it had "evolved as a world-class operator of strategic energy infrastructure" under Mr Sheldon's leadership.
Chairman Hamad Al Hurr Al Suwaidi added: "Carl has significantly strengthened the business across all our geographies and I am pleased that he will remain involved."
Taqa said Mr LaFehr had a deep knowledge of the energy industry and executive leadership experience in many of Taqa's core regions, including the Middle East, North America and Europe.
"He has led a strategic transformation of our North American business over the last 18 months," Mr Al Suwaidi said, adding: "I look forward to him driving continuous improvements in the performance of the company."
Taqa is majority owned by Abu Dhabi's rulers.
Mr Al Nuaimi was its chief executive from 2009-11, after previous CEO Peter Barker-Homek left the job in acrimonious circumstances – he claimed that he was forced out and also threatened with arrest and imprisonment.
"Taqa has built up an enviable record as a world-class operator of large-scale energy assets around the world," Mr Al Nuaimi said yesterday.
He added: "We continue to see growth in our business and have several exciting opportunities in the pipeline."
Recommended for you

New VP for decommissioning and energy transition appointed at Repsol Sinopec