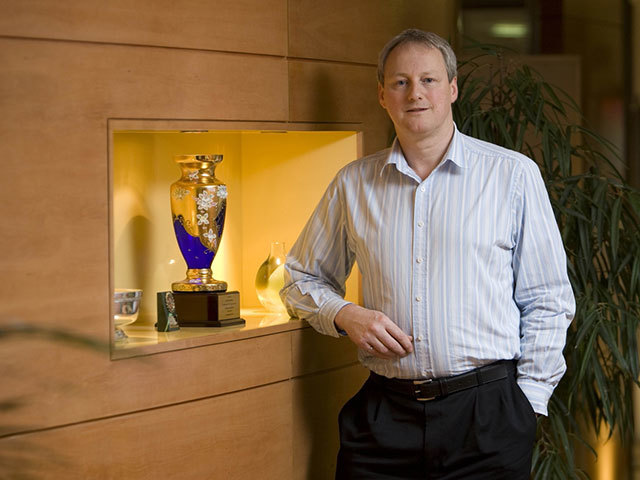 An international oil boss has claimed that the North Sea can no longer compete with the rest of the world – because of George Osborne's tax regime.
CNR International managing director James Edens said the firm now sent its experienced UK staff elsewhere around the globe.
He said authorities were "not getting it right" and, as a result, the firm has cut its spending in the UK dramatically over the past decade.
Last night, Scottish Finance Secretary John Swinney seized upon the comments, saying the industry needed long-term fiscal stability.
But the Treasury has already hit back – claiming its incentives helped the North Sea attract record investment last year.
"Ten years ago, we invested 10% of our corporate capital in the UK basin," Edens said. "Today it is 2%."
"We still think we are a significant player and a significant interest in investing here. But the fiscal environment does not compete on a worldwide stage.
"The UK is a brilliant training ground and we have certainly gained a tremendous amount of international offshore experience working in this basin – but we have looked to deploy that into other basins around the world."
He added: "I have to stress that the opportunities here are there for the taking. It's a mature basin and the price is robust. But it is now the only mature basin in the world that is not in a growth projection today.
"So I have to say that we are not getting it right here, and I have to say that it is the fiscal attractiveness which is causing that."
John Swinney said: "If we are to realise the North Sea's full potential, then we need long-term predictability and stability for the industry, something that the UK Government has failed to achieve over the years.
"Sir Ian Wood's report into the future of the North Sea has confirmed that fiscal instability has been a significant factor in basin underperformance.
"In contrast to the approach taken by the UK, the Scottish Government is clear on the need for closer co-ordination and co-operation between the industry and relevant bodies.
"That is why we have called for the new regulator for the North Sea recommended in Sir Ian's report to be based in Aberdeen, and why we have proposed that the new energy department to be formed in an independent Scotland should be co-headquartered between Aberdeen and Glasgow."
A Treasury spokeswoman defended its record, saying it had helped attract record investment to the basin.
"The government has introduced a number of incentives to support investment in the North Sea, including field allowances and decommissioning certainty, and, as the Oil and Gas UK report confirmed yesterday, there were record levels of investment in 2013," she said.
"But the government is committed to maximising the North Sea's full potential and, following the Wood Review, we will look to work very closely with the industry and the new agency to do this."
A Better Together representative said: "The best way to make the most of this declining and volatile resource is using the broad shoulders of the larger UK, rather than taking all the additional burdens and risks on Scotland's shoulders alone."