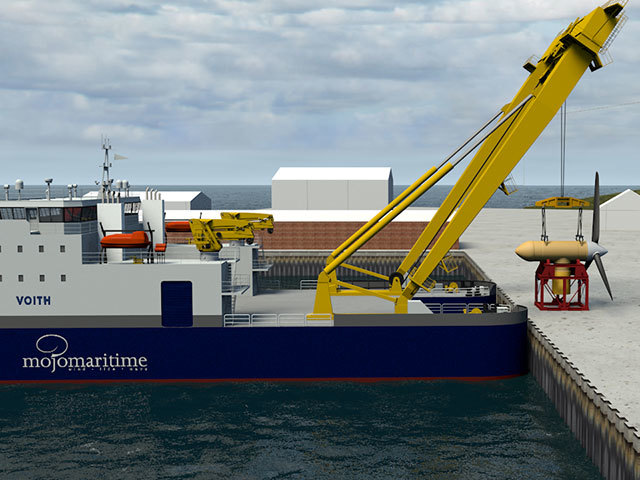 German company Voith has designed a construction ship that may solve the massive challenge to installing turbines in high velocity tidal stream such as those encountered in the Pentland Firth.
Voith, which is world famous as a tug designer, claims that the twin-hulled Hi-Flo-4 propelled by four Voith Schneider propellers will "transform" the offshore construction market.
The design is based on a vision by Mojo Maritime for a vessel capable of working in streams to 10 knots velocity.
Specifically, it is designed to massively reduce the weather delays and risks in operating in tide races, and as a consequence has the potential to reduce current installation costs by up to 80%.
In addition, it has been designed to allow rapid operations and maintenance intervention, independent of the state of the tide, therefore dramatically increasing project yields and dramatically reducing operations and maintenance costs.
It apparently also has the potential to provide highly competitive capability and performance in a wide range of other offshore construction roles, including offshore wind, cable laying and trenching, and sub-sea oil and gas interventions.
The design is for a vessel measuring 59.5m length overall, breadth of 28.6m and a working deck of some 1,000sq.m. It will be able to ship an a-frame of up to 250 tonnes lifting capacity. Another key feature is a large midships moonpool.
Voith sees the HF4 as being capable of installing and maintaining tidal power systems, plus work in general subsea contracting.
The development of the basic design by Voith included the calculation of damage and intact stability, the design of the steel structure as well as of the vessel outfitting and machinery systems.
Following the signing of an MOU (memorandum of understanding), Mojo and German ship-owner, Hammonia Reederei are now working together to appoint a shipyard to build the first member of the HF 4 class.
It is not known when the build will start.
Despite being a largely German venture, the project is receiving support from the UK's Technology Strategy Board, which in turn is sponsored by the Department for Business, Innovation and Skills (BIS).
As part of the agreement with Hammonia, Mojo will be providing specialist offshore engineering and operations expertise, to complement Hammonia's successful track record in ship management and project development.
Hammonia, as part of the Döhle Group, will rely on Peter Döhle Schiffahrts-KG's competencies in chartering, crew management and insurance services.
Founded in 1867, Voith employs more than 43,000 people, generates around £5billion in sales, operates in about 50 countries around the world and is today one of the biggest family-owned companies in Europe.
Recommended for you
X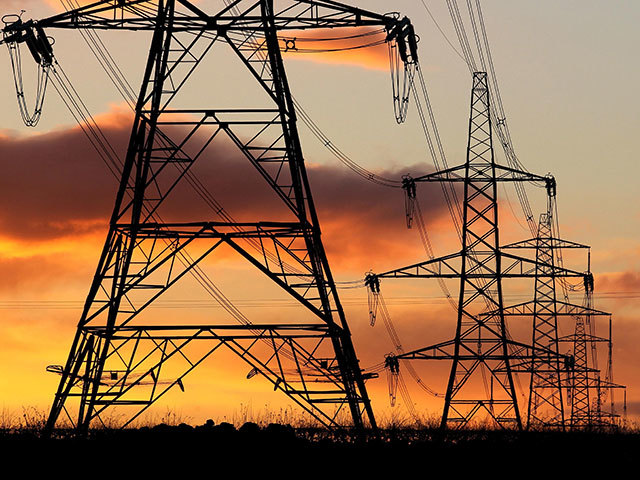 Power to the people ... but foreign companies reap the benefits