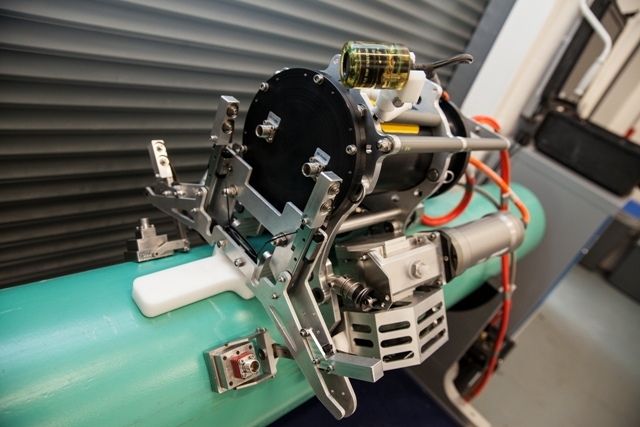 Ultrasonics firm Sonomatic has launched a new inspection tool for subsea pipeline screening
The tool, which is based on electromagnetic acoustic transducer technology, is aimed at allowing operators to inspect large areas of pipeline more quickly than before.
The Warrington-headquartered firm, which has its main commercial operation in Aberdeen, developed the technology following investment of more than £500,000.
Suitable for both topside and subsea applications, the scanner uses horizontally polarised waves to assess the condition of large sections of pipeline.
Previously systems employed lamb waves, which have limitations in the subsea sector.
"Unlike our other subsea scanner technologies, the EMAT screening tool provides rapid coverage over a much larger area of pipeline," said project manager Dr Matthew Fleming said:
"This will be of enormous benefit to operators with ageing subsea pipelines, particularly for cases where intelligent pigging is not practical."
He said the tool has been designed for ROV (remotely operated vehicle) deployment, to offer a safer and more cost-effective solution for operators rather than diver deployed inspection.
"We plant to utilise the EMAT alongside our other ultrasonic technologies in order to deliver a much broader and more accurate picture of asset integrity than has been possible in the industry before," added Dr Fleming.
Recommended for you

STATS tackles 'world first' subsea pipeline intervention in Middle East