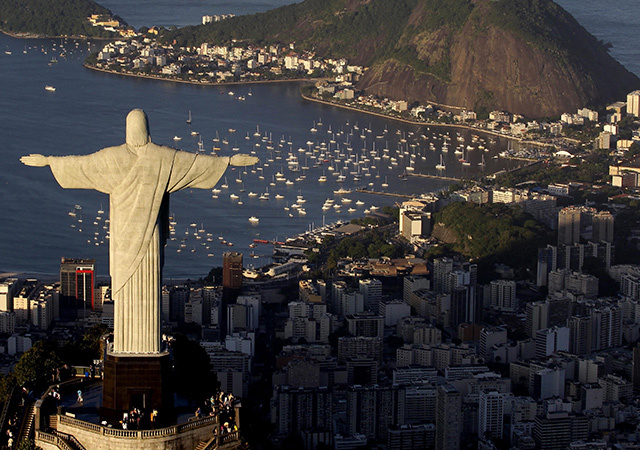 A UK Government minister has predicted that north-east oil and gas firms are on the brink of cashing in on multibillion-pound investments in Brazil.
Ken Clarke, the former chancellor, said North Sea expertise was "exactly what the Brazilians are looking for" as they seek to boost their burgeoning offshore sector.
The Conservative minister was speaking to Energy Voice from Rio, where he is due to host an energy showcase today, in collaboration with UK Trade and Investment and representatives from 50 British oil and gas companies.
He used the event to launch a fresh attack on the SNP, claiming an independent Scotland "would not have a prayer" of replicating such international work, because it would not have the same "clout".
Brazil is planning to double its oil and gas production by 2020, and is expected to account for a third of growth in global supply to 2035, following several recent discoveries offshore.
A delegation of Brazilian oil officials was in Aberdeen just last month for trade talks during the Subsea Expo 2014.
Mr Clarke is minister without portfolio in the UK Government, and has a specific government trade role promoting oil and gas links in Brazil.
He said he had brought a copy of the Sir Ian Wood's report into the future of the North Sea to share with his Brazilian counterparts.
"Brazil is extremely important because obviously it is an emerging economy, but it also has huge resources of oil and gas under the sea," he said.
"They are going to make billions of dollars of investment extracting this oil and gas. They are looking for skilled expertise in extracting oil and gas from deep below the sea bed.
"Across the UK, but particularly in Aberdeen, we have a lot of small to medium-sized companies who are exactly what the Brazilians are looking for.
"One of the things that I'll be able to say to investors is that there's a whole stack of these companies in Scotland."
Turning to September's independence referendum, Mr Clarke added: "It's yet another area where Alex Salmond would not have a prayer of matching.
"What the British Government offers is the clout of the British Government.
"Oil and gas is a global industry and you need all the clout you can get."
A spokesman for Scottish Energy Minister Fergus Ewing responded last night, saying: "People are fed up of Tory scare-mongering like this, talking down Scotland's abilities, and an independent Scotland will do a great job of promoting our business interests and huge industrial strengths worldwide."
Recommended for you

North Sea must expand safety scope across new energy agenda, says HSE chief