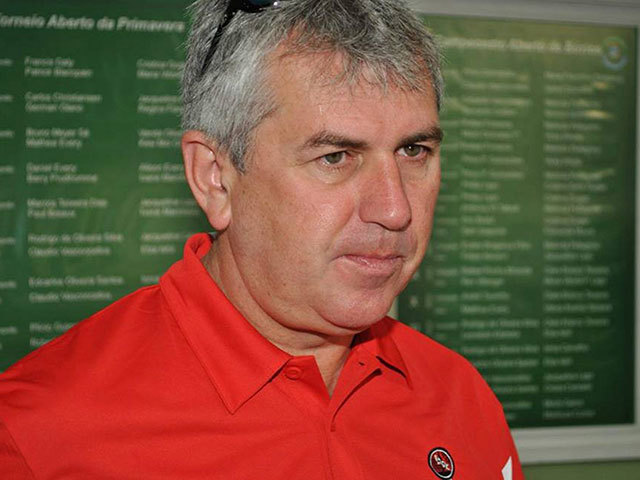 Scotland's first minister has described the shooting of a north-east oil worker in Brazil as "an extremely distressing incident".
Alex Salmond led condolences to the family of Peter Campsie, who was killed in a failed carjacking in Rio de Janeiro.
He spoke out as the 48-year-old's relatives from the north-east arrived in Southcorrect! America to be with his wife, Janainacorr, and daughter Joy, 10.
Mr Campsie, of Montrose, operations manager for Diamond Offshore Drilling International, was shot twice while trying to escape two gunmen, who were trying to steal his car in the Niteroi area of the city.
The father-of-three, who moved to Brazil 16 years ago, had been travelling home to Macae, three hours north of Rio,
when the attack happened on Wednesday after-
noon.
Mr Salmond said: "This is an extremely distressing incident and my thoughts and condolences are with the family during this very difficult time."
Mr Campsie, a keen golfer, had been in the process of building a course in Macae, which had just been given full approval. He had been hoping to see it in use during the 2016 Olympics.
The Macae Oilmen's Golf Association expressed their condolences to his family, adding: "We will remember the good times we all have had together over the years. We are praying for Janaina."
Suzan Carter, who runs the membership of the St Andrew Society in Rio de Janeiro, said: "He was a great person. I am actually very shocked at the whole thing. He was a very decent person."
Friends also offered their sympathies on social networking sites. Alexandre Alvescorr said: "Surely our days will be sadder without our friend Pete Campsie, a good person, always with a smile on his face."
Denise Ribeiro de Souza added: "May God comfort Janaina and little Joy's hearts."
A spokesman for the civil police in Rio confirmed
an inquiry has been launched into Mr Campsie's death.
He added: "Families, friends and witnesses have all been interviewed. The highway security cameras have been requested. Police await the results of expert reports. The police chief communicated these facts to the British consul."
Yesterdaysun a spokesman for the Foreign and Commonwealth Office said: "We were made aware of the death of a British national in Brazil on April 2. We are providing consular assistance to the family at this difficult time."