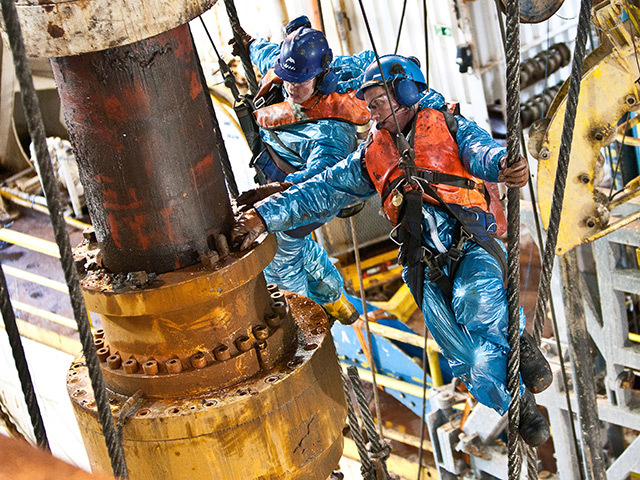 New research aims to turn drilling mud into a green solution.
Robert Gordon University researcher Urenna Ekeh has developed an eco-friendly demulsifier aimed at turning by-products of oil and gas drilling into environmentally-friendly components.
The 30-year-old's method includes separating the drilling mud into pure water, oil and solids, as well as investigating the recycling of the recovered solids as nanoclay fillers in the production of nanocomposite materials which are used in the oil and gas and auto-mobile industries.
She said: "The use and development of environmentally friendly separating products and techniques for oil and gas exploration and production practices is paramount in the industry today. This encourages the proper disposal of drilling fluids, produced water, oily solids and other oily waste water.
"The project is designed to carry out phase separation of waste components, allowing the recovered components to be made into useful resources. The research outcomes are aimed at saving operators money on oil spill cleanup and oil spill compensations and improve levels of sustainability within the industry, as well as creating new business ventures and jobs."
She will present her work today at the Institute of Materials, Minerals and Mining: Women in Materials event hosted by Shell.
The event will be held at Shell, Altens Farm Road, Aberdeen. It is free to attend, however pre-registration is required.
Recommended for you

Research reveals impact of faulting on shale gas extraction