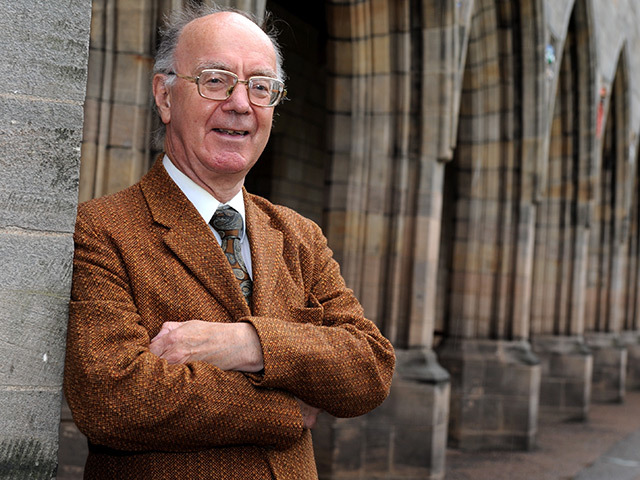 A leading academic yesterday described the SNP's 18-month timetable for a divorce settlement between Scotland and the rest of the UK as "very, very tight".
Professor Alex Kemp also suggested an independent Scottish government may have to turn to the private sector for expertise to handle crunch talks with Westminster on North Sea oil.
The petroleum economics expert was giving evidence to a meeting of the Scottish Parliament's economy, energy and tourism committee in Aberdeen yesterday.
Convener Murdo Fraser MSP asked Prof Kemp for his opinion on transition arrangements in the event of a Yes vote in September's referendum. The SNP has named March 24, 2016 as its "independence day".
Aberdeen-based Prof Kemp, who formerly worked for oil giant Shell, said: "As far as a transition to an independent Scotland, 18 months I think would be very, very tight, and would only achieve a sensible outcome if there was a great goodwill on everybody's part, a willingness to compromise.
"If that was not the case, then it would take considerably longer."
Prof Kemp said detailed negotiations over key issues for the industry – including licensing arrangements, a split of production revenues and the establishment of new offshore boundaries – would require "technical expertise" which, he suggested, could be "outsourced".
He added: "Clearly there would be a need to ensure that expertise was available to ensure the transition arrangements run smoothly."
MSPs also heard some criticism yesterday from both Prof Kemp and Oil and Gas UK Economics Director Mike Tholen for changes to the tax regime by the UK Government.
Mr Tholen said tax increases such as those imposed by Chancellor George Osborne in a 2011 budget raid on the industry were "very hard to bear". However, he also welcomed the fact that Westminster was now reviewing the tax regime.
Recommended for you

North Sea chiefs make plea for 'stability' ahead of crucial windfall tax vote