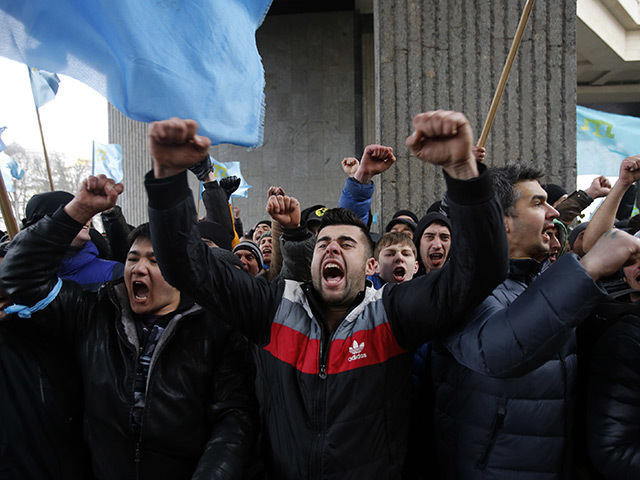 OAO Gazprom agreed with oil and gas producer OMV AG to extend a planned natural gas pipeline into Austria, on the same day the European Union expanded sanctions against Russian officials.
As much as 32 billion cubic meters of gas a year will be delivered to Baumgarten, Austria, through a section of the South Stream pipeline, Vienna-based OMV confirmed. The first gas deliveries are planned for 2017, under the memorandum of understanding the OMV chief executive officer Gerhard Roiss and Gazprom CEO Alexey Miller signed in Moscow.
The EU added Russian Deputy Prime Minister Dmitry Kozak and 14 others to a list of people facing travel bans and asset freezes after Russia annexed the Crimea region from Ukraine. Europe imports about 30 percent of its gas from Russia, and half that amount flows through Ukrainian pipelines, making it essential to European energy security.
"The need for construction and the benefits of South Stream project for Europe are patent," Miller said in the statement. The pipeline "is aimed at enhancing energy security of the European consumers."
The EU, along with the U.S., has said it may levy penalties on Russian industries, including banking and energy, if President Vladimir Putin escalates the situation by sending troops to eastern Ukraine. Neither Gazprom nor Miller are on the sanctions list.
Austrian Chancellor Werner Faymann called sanctions are "overrated" yesterday, while he and his government are urging all sides to ease tensions within Ukraine with negotiations. Finance Minister Michael Spindelegger said last week that the impact of further sanctions on Austria's economy "won't be negligible."
Gazprom has pushed the South Stream project to lower transit dependence on Ukraine, which currently carries about 15% of Europe's gas through its pipes from Russia, after repeated disagreements over pricing. Gazprom cut supplies to Ukraine in freezing weather during disputes in 2006 and 2009, which led to disruptions in flows to Europe.
OMV, which began importing Russian gas in 1968, said the deal will significantly increase Austria's security of gas supply and strengthen Baumgarten's role as a gas hub for central and eastern Europe.
"The international development shows once again that in the long term, we not only have to diversify our energy sources, but also our supply routes," Austrian Economy Minister Reinhold Mitterlehner said in a statement. Mitterlehner had met Gazprom's Miller in Vienna last week.
Austria's South Stream section will be jointly owned by Gazprom and OMV, according to Kurier. The companies will split the project's financing, estimating in the "triple-digit- million euros," according to the report.
Putin has threatened to push back against U.S. and EU sanctions, possibly targeting energy companies that seek access to Russia's oil and gas reserves.
"The Russian government has already proposed some retaliatory steps," Putin said at a Supreme Eurasian Economic Council summit in Minsk. "I consider these not necessary. But if something like this continues, then of course we will have to consider who's working and how in the Russian Federation, in the key sectors of the Russian economy, including energy."
Under the agreement, the Austrian section of South Stream will run from the Black Sea coast of Bulgaria, crossing Serbia, Hungary and end in Baumgarten, OMV said.
Gazprom, majority owned by the Russian government, has declined 8% this year as tensions escalate in Ukraine.
Recommended for you

Shell to sign deal with Qatar on $29 billion gas project