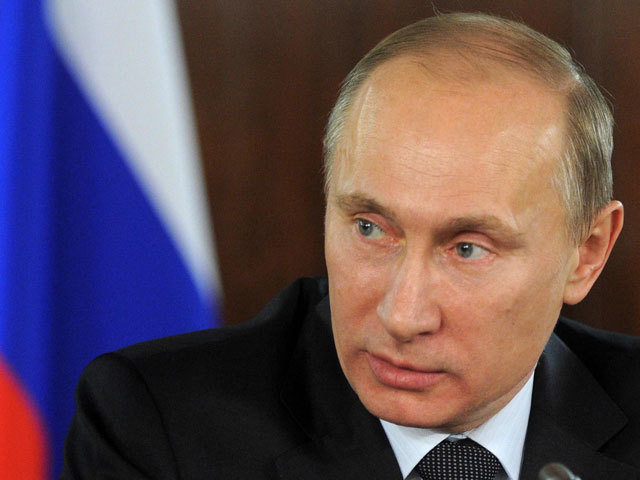 Exxon Mobil Corp. posted higher-than- expected profit as international sanctions against Russian interests clouded the U.S. oil explorer's efforts to tap some of the world's biggest crude reserves.
First-quarter net income was $9.1 billion, or $2.10 a share, compared with $9.5 billion, or $2.12, a year earlier, the Irving, Texas-based company said in a statement today.
Russia's oil and gas riches are key to chairman and chief executive officer Rex Tillerson's plans for reviving output at the world's biggest energy explorer by market value. Exxon's global production has fallen in 10 of the past 11 quarters and net income is in the midst of the longest slide since the worldwide financial crisis of 2008-2009.
Tillerson, 62, slashed spending on drilling and acquisitions outside the U.S. by 41% to $5.2 billion and almost tripled asset sales to amass cash. The balance-sheet measures helped offset a larger-than-expected 5.6% drop in oil and natural gas production exacerbated by lower crude prices.
"Cash flow looks good and their projects are proceeding on schedule, so all in all it was a good quarter," Brian Youngberg, an analyst at Edward Jones & Sons in St. Louis, said. Cost-containment and the absence of major deals akin to last year's $3.1 billion Celtic Exploration Ltd. purchase in Canada were a boon, he said.
Revenue declined 1.5% to $106.8 billion.
The company's global production fell to the equivalent of 4.15 million barrels a day, the lowest first-quarter average since Exxon's 1999 acquisition of Mobil.
Tillerson and his management team have staked out their largest non-U.S. exploration claim in Russia, the world's biggest source of crude last year, in a partnership with state- controlled OAO Rosneft. Exxon had exclusive exploration access to 11.4 million acres in Russia at the end of last year, according to a Feb. 26 filing with the U.S. Securities and Exchange Commission.
Exxon is allocating $39.8 billion to capital projects this year, including hundreds of millions for an exploratory well in Russia's Kara Sea, above the Arctic circle, as part of a 29-year agreement signed with Moscow-based Rosneft in 2011.
So far, international sanctions levied against a group of Russian individuals and corporations — including Rosneft CEO Igor Sechin — in retaliation for Russia's encroachment on Ukraine hasn't dissuaded Exxon or other foreign energy producers from investing in Russia's petroleum sector. However, Russian President Vladimir Putin hinted at greater risks ahead for those companies in remarks April 29.
Putin warned that further economic sanctions may lead Russia to reconsider participation by U.S. and European Union companies in energy and other key industries.
Exxon's Russian drilling rights include 11.3 million acres in the Kara and Black seas under the agreement with Rosneft, and another 85,000 offshore acres beneath the Sea of Okhotsk near Sakhalin Island.
Worldwide, Exxon found commercial quantities of oil or gas in 67% of the exploratory wells it drilled in 2013, unchanged from 2012, according to the filing. At the same time, Exxon's costs to produce the equivalent of a barrel of crude jumped to $11.48 last year from $9.91 in 2012.
Brent crude futures, the benchmark for more than half the world's oil, declined by 4.2% to an average of $107.92 a barrel during the quarter, according to data compiled by Bloomberg. U.S. gas prices climbed 35 percent to average $4.712 per million British thermal units during that period.
Global demand growth for fuels to run trucks, trains, airplanes and cars slowed to 0.9% during the first three months of this year from 1.3% a year earlier, according to the International Energy Agency.
Recommended for you

Oil set for weekly loss as slowdown concerns offset US demand