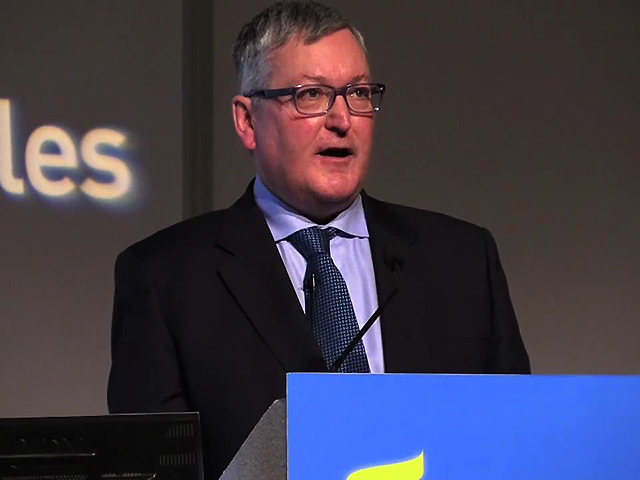 Scottish Energy Minister Fergus Ewing has slammed the bareboat charter tax as "bad" for taxpayers and the oil industry.
In his autumn statement Chancellor George Osborne introduced the charge on unmanned rigs and vessels in an attempt to cut back on the tax deduction that UK companies can claim for them.
The oil and gas industry is fighting the measure on the grounds it will hit future exploration.
Mr Ewing said he was concerned about the bareboat charter for two reasons. The first was the impact it will have on exploration, as outlined in a new report from Deloitte yesterday which warned of a downturn.
Secondly, Mr Ewing said he was concerned about the impact on the taxpayer and quoted from an Ernst & Young report that raised the prospect of a drop-off in new developments and warned: "The loss of just one field would certainly outweigh the extra tax raised from this measure."
Highlands and Islands SNP MSP Mike MacKenzie asked if the tax was another example of a "long list" of fiscal changes that have depressed investment and reduced the economic benefit from the North Sea.
Mr Ewing replied: "Yes. The bareboat charter tax is bad for both the taxpayer and the industry."
Tory MSP Murdo Fraser said he was surprised at the "doom and gloom" coming from Mr MacKenzie as he was at Monday's meeting of the economy, energy and tourism committee in Aberdeen.
"We were told by Oil & Gas UK how much it welcomed the engagement with the United Kingdom Treasury that there has been on the issue; it did not paint the dismal picture that has been painted thus far today in relation to what is an anti-avoidance measure," he said.
Yesterday, a report published by business advisers Deloitte warned that tax changes could lead to additional costs for North Sea operators. It said that changes to the way bareboat chartering is taxed on rigs and flotels "will increase costs and lead to upward pressure on day rates at a time when operating costs are already at an all-time high".
Recommended for you

Energy bodies warn green growth at 'severe risk' without new support