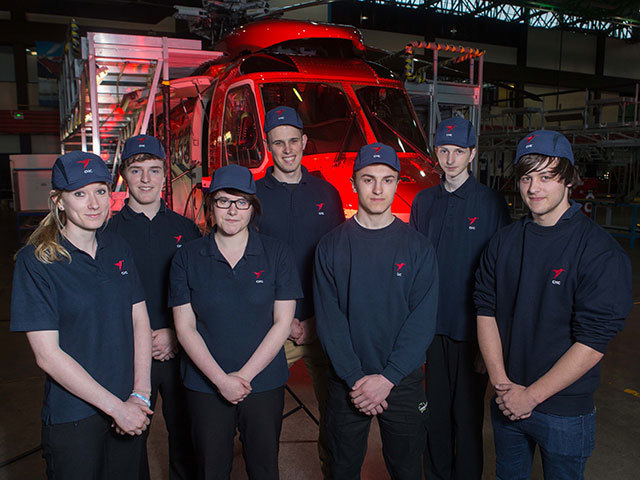 The industry must start providing solutions to bridge the much talked about 'skills gap', according to a helicopter boss.
CHC regional director for the West North Sea, Mark Abbey, spoke of curbing the divide as the firm welcomed its first batch of aspiring apprentices to Aberdeen.
The scheme, which attracted 350 applicants, will expose participants to varying aspects of the offshore industry, including the helipad, boardroom and back office. But their primary focus will encompass aircraft engineering.
"There's a growing feeling that there's not a lot of people interested in engineering," Abbey said.
CHC decided to make a conscious effort to source the next generation of engineers in a bid to bridge the divide, according to Abbey.
"We needed a structure to identify talent," he said.
"We then decided to identify talent in its raw form and expose them to all the expertise and knowledge we have. Engineering is critical to safety and to flying helicopters. Through this programme we are able to secure talent moving forward."
From June, the group begins 18 months of on-the-job training in Aberdeen, North Denes in England, and Den Helder in The Netherlands, continuing their work towards a European Aviation Safety Agency-approved qualification, a Level 3 Aeronautical Maintenance Diploma, and a Level 3 National Vocational Qualification in Aeronautical Engineering.
Apprentice Rosie Clark said she had always 'dreamt of being a helicopter engineer'.
The 21-year-old said: "Now I'm through the first stage, I'm excited that I can begin to learn from CHC's maintenance team, understand how maintenance is managed in a major helicopter operation, and learn more about the oil and gas industry of which CHC is a part," she said.