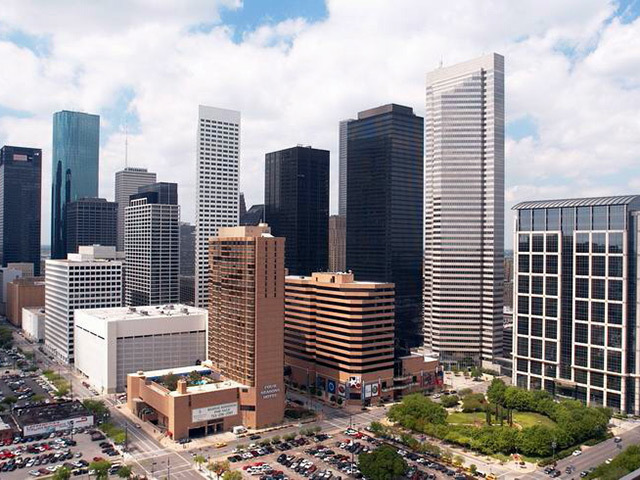 The first week of May in the largest city in Texas means one thing for Edward Stokes.
As chairman of the Offshore Technology Conference (OTC), Mr Stokes has a presiding role over one of the biggest conferences in the US.
This year more than 2,700 exhibitors are descending on Houston's giant Reliant centre, where the conference has been held since it started in 1969.
This year the event will sprawl out to over 680,000 sq ft of exhibition space.
"That's like 12 American football pitches," said the Houston-raised naval engineer, who has spent his career largely with Conoco Phillips.
The event is hosted by 13 professional organisations and two trade bodies.
"The emphasis is on technology transfer, sharing information and building relationships, and finding people who can help you. That is the focus.
"The demand today is 90million barrels of oil a day, with 350bn cubic feet of gas. Future forecasts expect that in the next 25 years it will go up 25% to 30%
"If you are in an industry where every time you produce a barrel you have one less discovered barrel and you are increasing the amount of demand, you've got to do everything you can to try to meet the demand."
Despite his Texan drawl, Mr Stokes worked in Aberdeen for two years from 1984 to 1986 on Conoco Philips' Hutton project, and he marvels at the change in technology.
"If you go back to the time I was working in the North Sea, we put that platform in about 600ft of water.
"Today we are producing at almost 10,000ft of water."
Mr Stokes said the conference this year received close to 1,500 proposals on a range of technical subjects from speakers keen to address the thousands who attend, but only 300 tend to make it past the post. The main attraction is the exhibition.
"Every feasible device you can think of is being displayed.
"People are standing there in a tie or polo shirt waiting to talk your ear off about their technology."
As a large contingent of oil and gas workers from Aberdeen prepares for their annual trip to Houston, particularly emerging from a global recession, cost is an issue.
But Mr Stokes insists that the organisers are working to keep it just about affordable.
"This is run by a nonprofit organisation.
"We are not driven by seeing how much money we can make in this conference.
"Obviously we have to pay our costs, and we do manage to do that.
"As a result we are able to keep costs down for attendees and down for the exhibitors.
"We are doing everything we can possibly do to facilitate the free exchange of knowledge.
"Why are we doing that? We are trying to move our industry forward. If we do that we can make it safer, we can make it more sustainable, we can protect our environment, we can educate our customers and society."
He has been on the OTC board for seven years.
In January last year he was elected chairman for a two-year term.
This year he is looking forward to giving a tour to a group of 70 high school students.
"Watching their eyeballs practically fall out of their heads – these kids are jumping up and down they are so excited. That helps attract people to come into our industry to help develop the energy the world needs."
Recommended for you

Exclusive: Deirdre Michie to step down as CEO of trade body OEUK