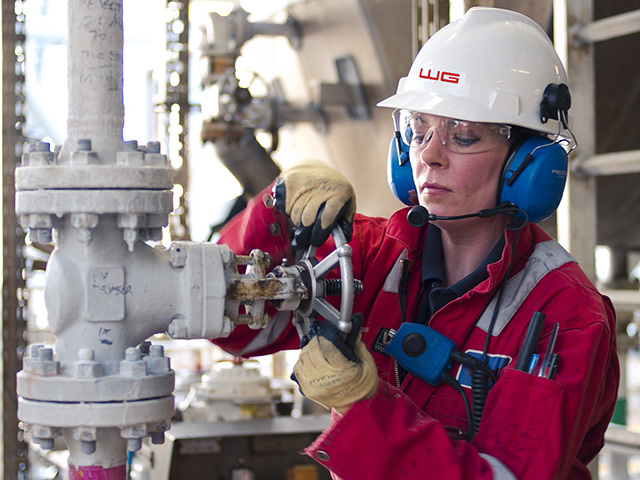 Wood Group PSN (WGPSN) confirmed plans to cut the rates it pays to its UK-based onshore contract workers by 10%.
The firm credited cost and resourcing challenges affecting the North Sea's oil and gas sector for the reduction.
According to managing director Dave Stewart, contractor rates have risen to more than three times staff rates in recent years.
The company leader called the move 'necessary' for the North Sea's long term future and growth.
He said: "We need to control costs for our clients and focus on increasing our staff ratio.
"Escalating contractors' rates are driving industry costs up, which inhibits investment, growth and long term sustainability. The UK oil & gas sector's operating costs rose 15.5% last year to a record $14.8 billion, with the number of fields with opex costs of more than $50 boe doubling during 2013.
"We don't believe this is sustainable, and we need to control costs to help maximise economic recovery and to safeguard the future of the North Sea.
"The Wood Review has been a catalyst for many of these discussions. Companies have an increasing focus on capital efficiency, and we must seek opportunities to work more innovatively to assist our clients with this.
"The North Sea is a relatively mature sector and we believe this kind of decision isn't optional, it's necessary – we have to better manage costs and focus on developing employees, in order to create job security for future generations."
The rate reduction for onshore limited contract workers will come into effect on June 1 this year. The brownfield production services business confirmed that under the reduction there would be scope for contractors to transfer to WGPSN staff positions.
WGPSN employees 12,000 onshore and offshore in the UK. Its parent company Wood Group records about $7billion in sales and operates in 50 countries.
Recommended for you

Drawing on our strengths – how to advance the UK's decommissioning sector