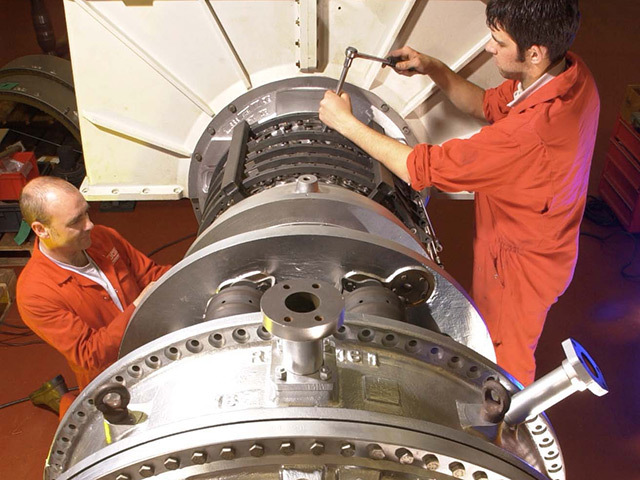 General Electric Co.'s $17 billion offer for Alstom SA's energy business is not good enough, said French President Francois Hollande, who seeks further job guarantees.
"It's not sufficient, so it's not acceptable," Hollande said in an interview on RMC radio and BFMTV today. "There is another offer and we will see if it will be a better one," he said, referring to a counterproposal from Germany's Siemens AG.
"We want the offers to be improved on jobs."
Alstom, a maker of power equipment and the high-speed TGV trains, was saved from bankruptcy about a decade ago by the state and employs 18,000 people in France. The company, which also builds steam turbines for nuclear plants, is important for the country's energy independence, the French government has said.
Alstom shares dropped 1.2% to 28.99 euros in Paris trading as of 9:45 a.m., while Siemens rose 0.4% to 94.65 euros in Frankfurt.
The U.S. company yesterday said it welcomes input from the French government.
"We are open to continuing dialogue," GE spokesman Seth Martin said, without elaborating on what subjects might be part of a discussion with French leaders.
"We believe our proposal is good for France, for Alstom and for GE."
Siemens Proposal
GE said last week that it would pay $17 billion, including net cash, for the Alstom units that make steam turbines and energy grid products. Under the deal with Fairfield, Connecticut-based GE, Alstom would keep its transport business, which makes high-speed TGV trains and represents less than 30 percent of sales.
While Alstom named a committee of independent directors on April 30 to study GE's offer and will hold exclusive talks if the plan wins support, French Economy Minister Arnaud Montebourg has suggested he would prefer the Siemens offer.
Recommended for you

Pace of energy transition still falling short