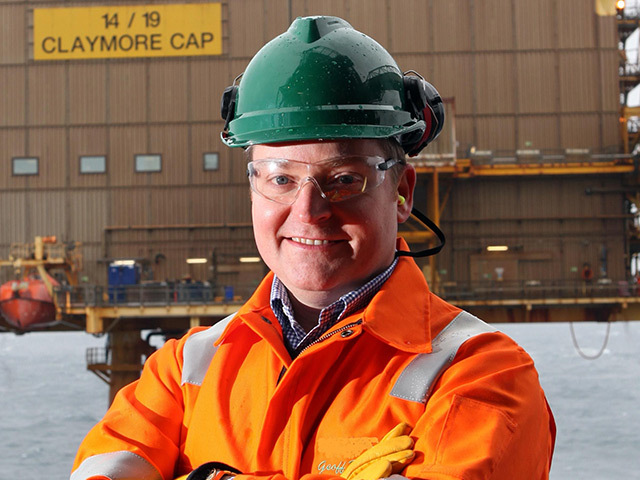 North Sea oil giant Talisman Sinopec has shocked the North Sea oil community by announcing the sudden departure of its UK chief executive, Geoff Holmes.
In a closely worded statement seen by Energy Voice, the troubled oil firm said Mr Holmes was to be replaced by Paul Warwick, Talisman's Executive Vice President Europe-Atlantic "with immediate effect".
The move comes as one of the partners in the group, Talisman, is seeking to sell of its North Sea assets – including its share of its joint venture with Sinopoec.
The Calgary-based oil explorer initially formed the 50-50 venture with Chinese state-backed Sinopec in a £932million joint-venture deal in 2012.
Last week, Talisman said its share of UK North Sea output grew nearly 30% during the first quarter of 2014 due to the restart of production from the troubled Claymore platform, about 100 miles north-east of Aberdeen.
Mr Warwick, who joined the group from ConocoPhilips in 2012, will be taking the role on an interim basis, the group said.
The company's statement said:
"Effective May 13, 2014, Geoff Holmes will be leaving Talisman Sinopec Energy UK (TSEUK).
"The board has appointed Paul Warwick, Talisman Energy as interim Managing Director of TSEUK with immediate effect.
"Both shareholders of TSEUK are committed to building a stronger business which delivers sustainable and predictable results.
"The immediate priorities remain unchanged: safe operations and delivery of production according to the business plan."
In December Mr Holmes travelled with prime minister David Cameron to Beijing as part of the largest British trade delegation ever to visit China.
Recommended for you

Repsol Sinopec kicks Tain FID down the road again