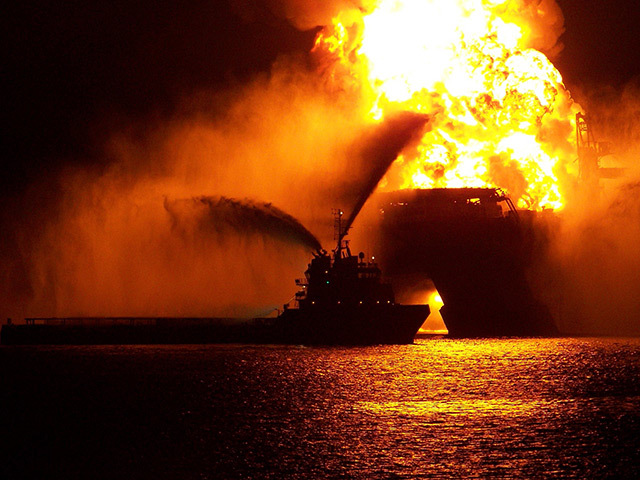 Energy Voice is committed to engaging with the next generation of industry talent – the budding professionals who will carry the industry through the next 40 years. We asked Todd Richter to give us his take on his most recent work placement. Here's what he had to say.
"Where is the knowledge we have lost in information?" – T.S. Eliot
My interest in the oil and gas industry started in 2011 when I wrote my undergraduate dissertation about hydraulic fracturing in my home state of Michigan.
I was concerned about how the process could be made safer, and I felt that people needed access to information to protect their mineral rights. Ultimately, I wasn't chalked up to be an environmentalist or a watchdog journalist. But after years working in my university library and later as a web designer, organising information for the benefit of others became a theme in my life I wanted to pursue professionally.
What I didn't realize was that the Information and Library Science MSc course at the Robert Gordon University (RGU) would lead me to a work placement at Lockheed Martin UK, where I have the opportunity to work in a Information Management (IM) department.
I've gone from the classroom to working with professionals, researching how this burgeoning, yet often misunderstood discipline could have a big impact on safety in the oil and gas industry.
We're living in the Information Age, in which a company is defined and sustained by its capacity to seek out, combine, and use knowledge. This knowledge is embedded in information like audit trails and, engineering diagrams combined with efficient IM enables organisations to store, manage, share and access constantly updated information from an easy to locate source. Sound decision-making is at the heart of good business, but it's also crucial in contributing to a state of readiness to respond to emergencies, being able to adapt and react to change, and strategise intelligently in times of crisis.
Through my studies of disaster inquiries such as Piper Alpha, Texas City, and Macondo, it's become clear that an organisation's information is equally as valuable as its tangible assets. Whereas poor IM can ripple throughout an organisation, causing it to haemorrhage intelligence through conflicting and contradictory data, effective IM can tie together an organisation's knowledge in one authoritative set, helping to mitigate risks and enabling greater organisational safety.
The importance of the IM discipline is developing quickly and I want to play a role in its maturation.
It appears it is my destiny to write long essays on safety in the industry. I plan on expanding my research here on placement into my postgraduate dissertation, studying IM and its powerful yet undervalued relation to safety in more depth. I want to work in oil and gas to make people safer, avoid disasters, and promote innovation and sustainability by making the value of information fully realised. Working in a global industry with opportunities to work all over the world, is just the icing on the cake.
Todd Richter is currently studying a Masters in Library Science at The Robert Gordon University and is currently undertaking a one month week placement with Lockheed Martin UK in Aberdeen.
Recommended for you

UK Government announces £20m ring-fenced tidal funding in upcoming CfD