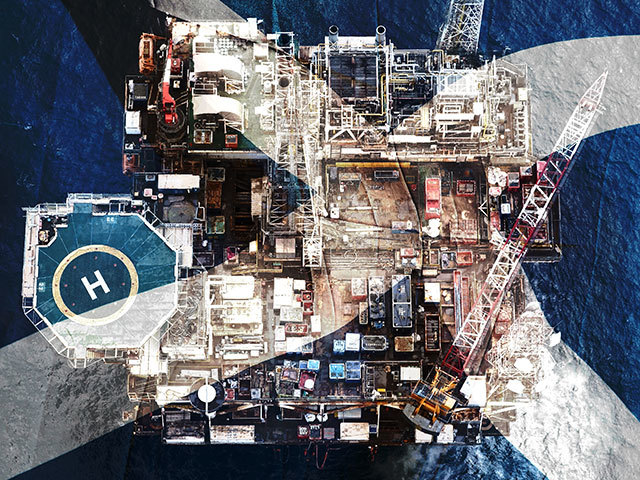 The Treasury has claimed that Scotland is already spending its entire share of North Sea oil revenues – and would need enough immigrants to fill Edinburgh to plug a workforce gap after independence.
Senior sources at Westminster yesterday revealed some of the key arguments they will make in the coalition's "most comprehensive" analysis yet on Scottish independence, due for publication next week.
Scotland would need to triple its immigration rates – attracting the same number of immigrants as Edinburgh's population of 500,000 by 2036 – to have the same proportion of pensioners as the UK, and the tax base needed to help support them.
The paper, to be unveiled on Wednesday, will also say that three key SNP pledges – extending childcare, halving taxes on passenger flights and cutting corporation tax – would cost £1.6billion per year.
On North Sea oil and gas, the officials suggested there would be no gain whatsoever for Scotland because the nation's 90% share of the offshore revenues already effectively funds higher spending north of the border.
The Treasury argues that as North Sea receipts decline after independence, a gap in Scotland's budget will grow.
"A critical point here is that Scotland is essentially already spending all of the receipts that it would get from the North Sea, even if you assume a geographical share of North Sea oil and gas receipts," a source said.
"So given that it's already being spent, if the receipts then decline that clearly creates an increasing hole in the public finances."
The officials pointed out that the Scottish Government's "most pessimistic" North Sea forecast for 2016/17, the first year of independence, was £4billion higher than figures produced by the Office for Budget Responsibility (OBR).
"As pessimism goes, it's a pretty optimistic view of pessimism," one said.
However, when asked if the industry had been consulted – including Oil and Gas UK, which has described the OBR's projections are "pessimistic" – the Treasury officials suggested there had been no talks.
"We have used the forecasts that the OBR used for the UK. They are the official numbers that are out there," the source said.
"We are aware that there are higher projections. The UK Government did the Wood Review that talked about a potential upside, and we've flagged that potential upside in the document next week."
The Westminster government says the figures are its "definitive position", but that it would be happy for independent bodies to assess the report's calculations.
A spokesman for Finance Secretary John Swinney said: "Scotland is one of the wealthiest countries in the world, more prosperous per head than the UK, France and Japan – but we need the powers of independence to ensure that wealth properly benefits everyone in our society.
"On immigration, net migration to Scotland is already more than 10,000 a year, and independence will allow us to have a flexible policy to suit our economic needs, unlike UK immigration policy which is harming Scotland and which has just this week been condemned by one of Scotland's leading university principals as 'trying its best to destroy a global brand'.
"It is deeply revealing, but not surprising, that the Treasury's main attack on independence plays the immigration card, as the Westminster establishment panders to a UKIP agenda."
Recommended for you

North Sea windfall tax plans voted down in Commons