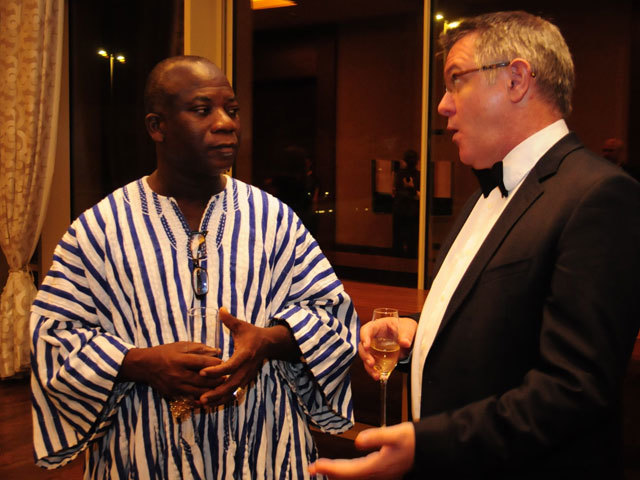 Scotland's international trade body has opened an office in Ghana that will aim to boost oil and gas firms expanding into West Africa.
Gary Soper, the newly appointed Regional Manager for Africa for Scottish Development International (SDI), will establish the body's first African office in the Ghanian capital of Accra.
"Africa is the place to be. Seven of the top fastest growing countries in the world are in Africa," said Soper, who was in Aberdeen last week for Scottish Enterprise's Go Angola: Oil & Gas market awareness event at Hilton Aberdeen Treetops.
"The oil and gas industry was very keen we help open up the markets in Ghana, Nigeria and Angola.
"There are a lot of Scottish companies there already. We want to make sure the opportunities there are more widely understood."
Soper, who has worked in embassies and trade development in Bogota, Seoul and Bagdad, was most recently based in Dubai at SDI's Middle East office.
He added that Accra was an "easier" place to base the office to access oil markets in Nigeria and Angola.
"It is a safer environment," he said.
The SDI offices will be based in the British High High Commission off Gamel Abdul Nasser Avenue.
The office will focus on the oil and gas industry and related education and training in the sector.
Soper will also be dealing with enquiries from other sectors "where there is match between the opportunities in market and what Scotland might offer".
After his 12 month programme of establishing a West Africa office, Soper will travel east across the continent to open a second SDI office.
Recommended for you

China offshore wind offers niche opportunities for Scottish players