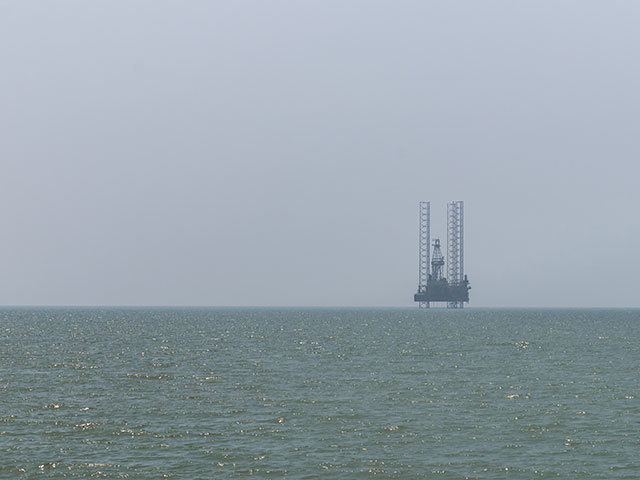 Six Vietnamese fishermen were arrested by Chinese naval ships in disputed waters, Vietnam's state media reported, renewing tensions over a two-month territorial standoff in the South China Sea.
Chinese vessels captured a Vietnamese boat near the Paracel Islands on July 3, taking the ship and its crew to China, the state-run Thanh Nien newspaper said, citing Nguyen Ky, head of the People's Committee of the commune where the fishermen operated. The two countries are locked in a dispute over a Chinese oil rig placed in May off Vietnam's coast in contested waters.
The sea strife has led to frequent skirmishes between Vietnamese and Chinese boats and a diplomatic rupture between the communist countries. China's moves to assert control over the region's waters have triggered tensions with other Asian neighbors including the Philippines and Japan.
China on Jan. 1 established fishing rules requiring foreign vessels to seek permission before entering waters off its southern coast. The US and Philippines said the rules threaten stability in the South China Sea.
"This poisons the atmosphere further," Carlyle Thayer, an emeritus professor at the Australian Defence Force Academy in Canberra, said in a phone interview of the arrest of the Vietnamese fishermen. "It's a unilateral act in an area where Vietnam has clear authority or it is in dispute. It will add more pressure on the Vietnam government" to respond.
China's Foreign Ministry didn't immediately respond to a faxed request for comment.
Vietnam is considering taking legal action against China, Le Hai Binh, Vietnam's foreign ministry spokesman, said at a Hanoi briefing July 3.
"Legal actions are peaceful and civilized means that are supported by the United Nations charter and therefore Vietnam does not eliminate the possibility to take legal actions against China," he said. "Vietnamese leaders have repeatedly affirmed that Vietnam is seriously considering the appropriate time to do this."
Prime Minister Nguyen Tan Dung in a May interview said his government has prepared evidence for a legal suit against China.
Vietnam and China have accused each other of ramming their ships near the rig, which was moved to an area off Vietnam's coast May 2. A collision in late May caused a Vietnamese fishing boat to capsize. President Truong Tan Sang urged Vietnamese coast guard and fishery surveillance ships to continue pressing China to remove the rig, the official Vietnam News reported July 2.
China moved a second oil rig closer to Vietnam two days after high-level talks to defuse the situation were held in Hanoi. Until the arrest of the Vietnamese fishermen the two countries appeared to have resolved disputes over fishing rights that had previously led to violent confrontations and Vietnamese being held, Thayer said.
"This is a marked change," he said. "Vietnam could do a tit-for-tat and arrest Chinese fishermen."
Vietnam must be ready for any scenario, including war, Communist Party General Secretary Nguyen Phu Trong said, news website VnExpress reported July 1.