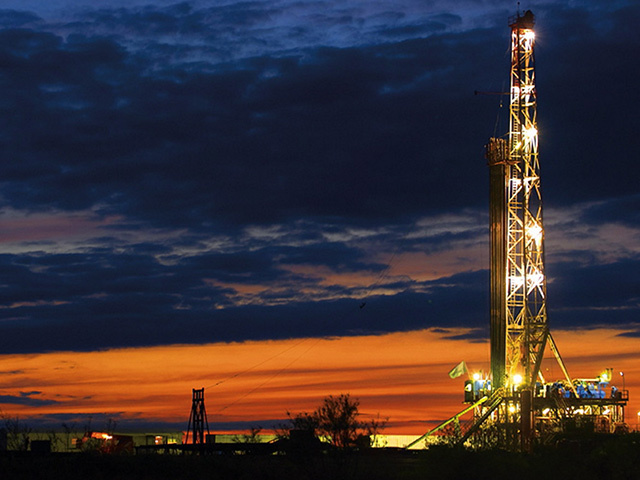 OPEC predicted that demand for its crude will decline in 2015 to the lowest in six years as supplies from other producers, led by the US, are more than enough to cover the increase in global consumption.
The need for crude from the Organization of Petroleum Exporting Countries will slide to 29.4 million barrels a day next year even as growth in world oil consumption accelerates, the group said in its first assessment of 2015. That's 300,000 a day less than OPEC's 12 members pumped in June. It would be the third consecutive annual drop in demand for OPEC crude and the lowest since 2009. The US will provide about two-thirds of next year's supply growth, OPEC said, amid a shale-oil surge that has made the US the world's biggest producer.
"Even if next year's world economic growth turns out to be better than expected and crude oil demand outperforms expectations, OPEC will have sufficient supply to provide to the market," the group's Vienna-based secretariat said in the report.
The US has overtaken Saudi Arabia and Russia as the world's biggest oil producer as it taps shale formations in Texas and North Dakota by splitting apart rocks with high- pressure liquid, a process known as known as hydraulic fracturing, or fracking. Oil prices have remained supported by threats to supplies in OPEC members such as Iraq and Libya, with the Brent benchmark's loss this year limited to 2.3%.
Brent traded at $108.20 a barrel at 10:50 a.m. London time on the ICE Futures Europe exchange.
Global oil demand will expand by 1.2 million barrels a day, or 1.3%, to 92.35 million a day in 2015, a faster pace of expansion than this year's 1.1 million a day, OPEC said. World economic growth will quicken next year to 3.4% from 3.1% in 2014, it projected. OPEC kept its forecast for demand this year unchanged, predicting growth of 1.3% to 91.13 million.
Supply growth from outside OPEC will slow next year, according to the report. Non-OPEC producers will increase output by 1.31 million barrels a day, with 880,000 a day of this provided by the US, reaching 56.96 million a day. Non-OPEC supply expansion in 2014 is estimated at 1.47 million barrels a day.
Production from OPEC's 12 members declined by 79,300 barrels a day last month to 29.7 million a day, the lowest level since April, as a result of losses in Iraq, Iran and Kuwait, according to secondary sources cited by the report.
The biggest drop was in Iraq, where output fell by 169,300 barrels a day to 3.16 million. The organization has a collective target of 30 million barrels a day, reaffirmed at its most recent meeting on June 11.
Output in Saudi Arabia, the group's biggest member and de facto leader, rose by 47,800 barrels a day to 9.73 million. Production in Libya, where the government has regained control of ports from rebels after a yearlong blockade, was little changed in June at 220,000 barrels a day, the report showed.
OPEC's members are Algeria, Angola, Ecuador, Iran, Iraq, Kuwait, Libya, Nigeria, Qatar, Saudi Arabia, the United Arab Emirates and Venezuela. The organization will next meet on Nov. 27 in Vienna.
The International Energy Agency, the Paris-based adviser to oil-consuming nations, will publish its monthly report tomorrow, the agency's first monthly outlook to include supply and demand forecasts for 2015.
Recommended for you

BW Energy starts up Tortue Phase 2