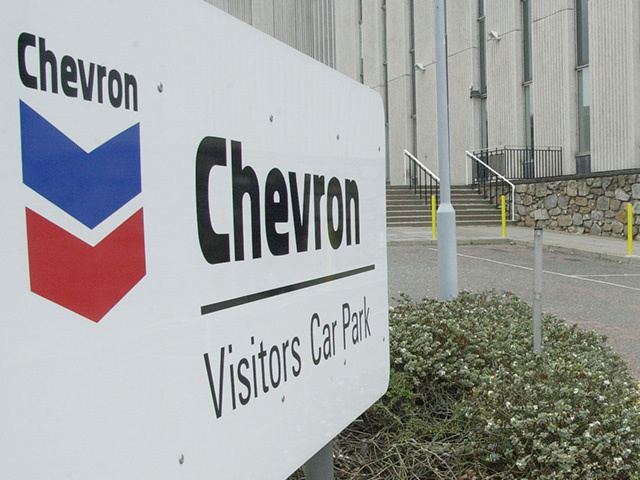 US oil giant Chevron will axe 225 Aberdeen-based jobs after carrying out a review of its business in Europe's energy capital.
The firm said last night employees, contractors and expatriate-workers would all be affected.
But the company insisted it was still focused on progressing its planned £6billion Rosebank oil development west of Shetland and other key North Sea projects.
It is understood that Chevron's Aberdeen-based workers found out about the job losses at a staff meeting held in the city yesterday.
Last night's statement from the company, which is based at San Ramon in California and employs about 64,500 people worldwide, said: "Chevron Upstream Europe (CUE) is reorganising its business unit in Aberdeen.
"CUE has previously conducted periodic organisational reviews to ensure alignment with its portfolio and provide the flexibility to allow the company to leverage other growth opportunities in the North Sea.
"As a result of the review, CUE expects reductions of approximately 225 positions, which will include contractors, employees, and expatriates."
The statement added: "We are hoping to reduce the number of redundancies through other global opportunities for employees, repatriating expatriates, et cetera, so the exact number of redundancies is unknown.
"Chevron's organisational design will be more asset-based with a continuing focus on its operations and progressing its major North Sea capital projects, such as Rosebank, Alder, Captain Enhanced Oil Recovery, Enochdu, et cetera."
Rosebank, which lies about 80 miles north-west of Shetland, is widely regarded as having the potential to unlock a region which holds a significant portion of the UKs undeveloped oil and gas resources.
It is a joint venture between operator Chevron North Sea, OMV (UK) and Dong Exploration and Production (UK), which have stakes of 40%, 50% and 10% respectively.
Discovered in 2004, the field is estimated to contain as much as 240 million barrels of potentially recoverable oil equivalent.
It was the first project to benefit from the UK Government's £3billion tax allowance for fields deeper than 3,280ft and with more than 180 million barrels of reserves, announced in the March 2012 Budget.
But in February this year, it emerged that a final decision on whether it will go ahead may not be made until 2015.
OMV said it was working with Chevron to reduce the costs and hoped to reach a final investment decision next year.
Chevron later confirmed that a decision was now "unlikely" this year.
The company had previously said it expected drilling to start in 2015, with first production three years later.
It had also forecast the project would lead to the creation of about 300 jobs out of Aberdeen and that Rosebank could be producing for nearly 30 years.
Contracts worth hundreds of millions of pounds were awarded for Chevron's Rosebank and Alder projects, but in November last year the oil giant said its Rosebank plans were being put on hold as the development was not worth the investment required.