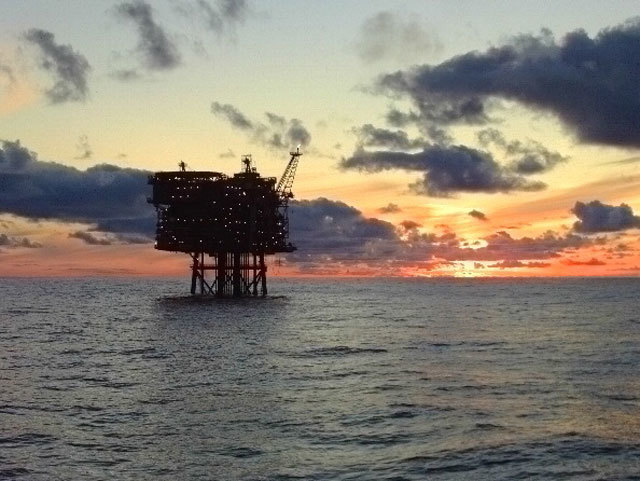 Exploration in the North Sea has continued to plummet due to ever spiralling costs and firms taking a "wait and see" approach to new regulation and taxes, new research has found.
The report, compiled by Deloitte's Petroleum Services Group (PSG), revealed that a total of seven exploration and appraisal (E&A) wells were drilled on the UKCS in the second quarter of the year, down "significantly" from the 17 drilled in same quarter in 2013 – a year which trade body Oil & Gas UK claimed exploration was in "crisis".
The figures were backed by the Department of Energy and Climate Change (Decc) whose half year figures showed only 12 wells – either for exploration or appraisal – were drilled, compared to 27 in the period last year.
Derek Henderson, senior partner in Deloitte's Aberdeen office said the slowdown was likely due to continued "grappling" with rising costs.
The Wood Review, which is introducing dramatic changes to the way business in done as well as the government's review of North Sea taxes is also having a chilling effect, Deloitte said.
"There were many recommendations made in Sir Ian Wood's final report, and it's likely that the industry could be pausing until it has a better understanding of the impact of these, and the effect on the long term future of the North Sea, before making any big investment decisions," Henderson said.
"In addition, with the fiscal regime under review, it's quite likely that the industry will be waiting until there is a bit more clarity over how this will take shape."
Malcolm Webb, chief executive of O&GUK branded the fall in drilling as "disturbing".
"This continuing crisis in exploration activity requires action by Decc and HM Treasury. It is becoming increasingly clear that a change to the fiscal regime is now urgently needed," he said.
"Significant oil and gas resources will remain untapped in the UK if exploration activity is not greatly improved and in the near future."
There were also fewer deals completed this quarter compared with the previous three months, Deloitte found.
The five deals completed in the UK North Sea in the quarter were sales of producing assets, which the firm said "offer a quicker and less risky return".
But companies with significant fields for sale are struggling to shift bigger, more complex assets to cash strapped smaller firms, Deloitte said.
Marathon recently shelved plans to sell its UK and Norwegian business after failing to find a buyer, while Shell and Talisman are still seeking to find buyers for North Sea assets.
"There are a large number of assets on sale," Henderson said.
"However, vendors tend to be larger players, and as buyers are often smaller operators, with limited budget, this is creating an expectation gap in prices.
"Until there is movement on that front, deal activity is likely to remain muted."
Recommended for you

UK North Sea sees chance for political reprieve in energy crisis