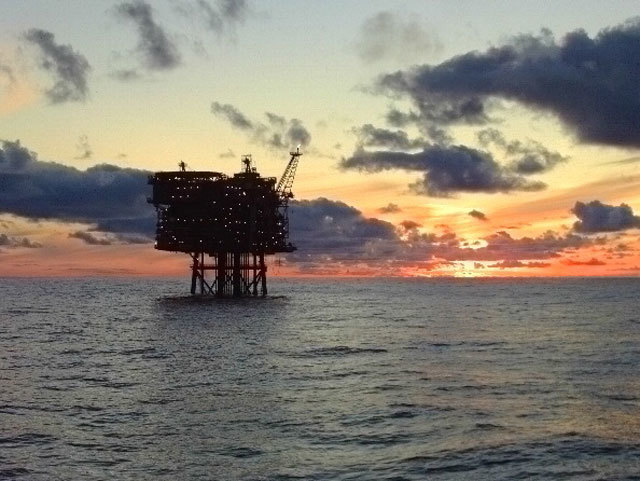 A wave of job cuts marks the start of an industry trend, according to a sector expert.
The claim comes after both Shell and Chevron announced plans to get rid of a nearly 500 jobs.
Shell plans to cut 250 North Sea jobs over the next year whilst Chevron confirmed about 225 job losses.
Spiralling costs and a need to protect offshore North Sea operations were credited for the move.
Professor of petroleum economics, Alex Kemp, said the announcements are a result of a combination of issues including shareholder pressure.
"The industry is under a lot of pressure at the moment," he said.
"There have been some big investments but this has resulted in some very serious cost inflation.
"This means that some of the future projects are not looking as attractive so over the last several months we have heard the news of some major projects like Rosebank and Bressay being put on hold. The announcements come amid a lot of talk about cost pressures.
"At the moment, the price of a barrel of oil is above $100, however it has not increased much over that mark. At the same time operating costs have continued to increase.
"Oil companies are also under a lot pressure from their shareholders. As a result of a combination of these things, there is some capital rating taking place and under that comes cost reductions."
The industry expert tipped the wave of layoffs as a sign of things to come.
"I see the announcements of Shell and Chevron as an emerging trend in the North Sea," he said.
"As far as the North Sea is concerned activity will remain high in the short term due to the projects which have already been committed. However, when I look ahead there will be a drop in activity to lower levels. The cost reduction issue will be with us for a little while. It will remain that way until the necessary steps are taken to ensure the costs of facilitating the next generation of projects are lowered."
Continuing to nurture innovative thinking, embracing the next generation of technology and aggressively pursuing extended reach drilling are all options companies need to be actively pursing in a bid to reduce rising costs, according to the scholar.
Prof Kemp also discussed the need to address the historic trend of inflated salaries. The industry is at the tail-end of an era where beefed-up manpower and bloated pay packets were regularly deployed.
He said: "Operation costs have grown enormously in the North Sea and wages and salaries are a major part of those costs. The data is clear – with declining production the operation costs of extracting each barrel of oil have gone up substantially and wage inflation has contributed to that rise."
Recommended for you

Big Oil faces headwinds after record $199 billion profit haul