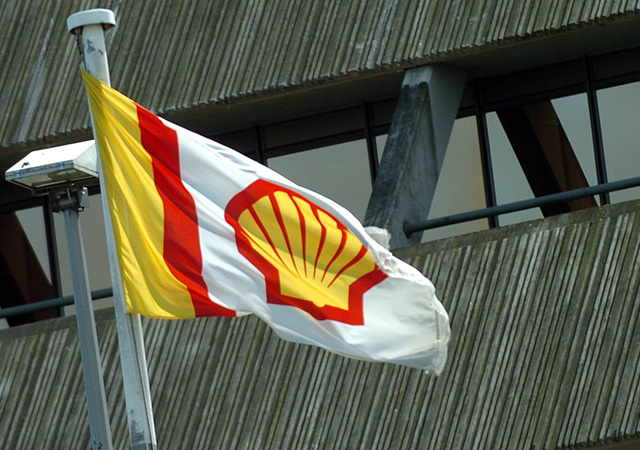 A North Sea worker is suing oil giant Shell after he was allegedly exposed to deadly asbestos dust more than 40 years ago.
Bill Jones suffers from a serious lung illness and uses an oxygen tube to help him breathe – and believes his health troubles were caused by inhaling the toxic powder while working for Shell in the late 60s and early 70s.
He claims he was using drilling chemical called Flosal, which may have contained up to 95% powdered asbestos, according to the 67-year-old.
"At the time I didn't know that Flosal was ground asbestos," the father of two said.
"It was only many years afterwards that I was told it had later been banned because it contained the dangerous powder."
Mr Jones worked on the North Sea rig from 1969 to 1971. He left Shell in 1978 and later started his own consultancy firm.
He retired in 2009 – around the time he began suffering from severe breathlessness.
He was diagnosed with diffuse pleural thickening in November 2010 – a medical condition caused when asbestos fibres become embedded in the lining of the lungs.
He said: "There is no cure and it gets progressively worse. I'm now prescribed to use an oxygen pack for two hours a day.
"You gradually lose your lung capacity as the pleural thickening becomes worse and worse.
"When the weather is humid I find it particularly hard to breathe. I also lose my breath walking uphill or climbing the stairs."
Mr Jones continued: "The dust I was exposed to was in such great volumes that, often after emptying sacks of Flosal, the room became a swirling mass of dust as the powder billowed up.
"My colleagues and I looked like snowmen within minutes, we could not help but get completely covered by it.
"Little did we know what we were breathing in at the same time would be so dangerous."
Catherine Higgins, from Catherine Higgins Law, the firm helping Mr Jones with his lawsuit, said: "He was not advised of the danger he was being exposed to, he does not remember being instructed to wear a mask and the only overalls he was provided with were made of cotton," she said.
"Bill has now been left with an illness that could have been prevented if it weren't for a deficiency in his employer's health and safety regime.
"To support Bill's case, we're looking for people who worked on rigs or platforms on the Norfolk-Suffolk coast in the early 1970s."
Shell declined to comment on the case as it is the "subject of ongoing litigation".
Recommended for you

Ex-oil worker turns back on cold North Sea to make luxury hot tubs