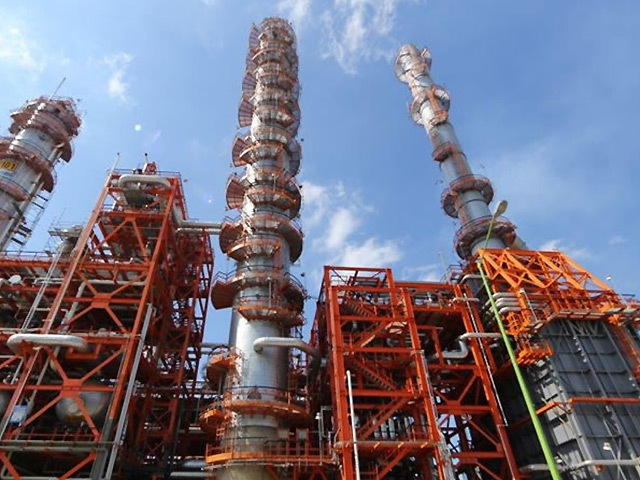 Petroleos Mexicanos, preparing for the end of its 76-year state oil monopoly, was granted rights to all the proved and probable oil reserves it sought for development as Mexico opens its doors to foreign competition.
Pemex, as the state-owned company is known, will maintain 83% of the country's so-called 2p reserves and 21% of potential reserves, Energy Minister Pedro Joaquin Coldwell said today in Mexico City. Mexico's investment in fields will be $50billion between 2015 and 2018, he said in a presentation of Round Zero, as the non-competitive awarding of fields was called.
The opening of Mexico's energy industry to private investment is considered to be on a scale with the North American Free Trade Agreement in terms of economic significance, Alberto Ramos, chief Latin America economist at Goldman Sachs, said in an Aug. 7 research note. The energy ministry will now prepare for the first round of open bidding on untapped Mexico fields, scheduled to be held in the first quarter of 2015, according to Coldwell.
"We see this as a positive result, as Pemex gets to keep fields that it knows, but more of the important prospective resources remain available for the private sector to invest," Carlos Capistran, the chief Mexico economist at Bank of America Corp., said in a note to clients. "A positive small surprise with respect to our expectations."
In March, Pemex asked to retain fields that hold Mexico's 13.44 billion barrels of proven oil reserves and 83 percent of the 24.8 billion proved and probable reserves.
Pemex will hold production rights to the Cantarell and Ku Maloob Zaap fields, as well as the Lakach deepwater gas field and areas of the Perdido deepwater field where it has explored, Deputy Energy Minister Lourdes Melgar said at the same event.
The state company will seek two joint ventures in the Perdido area, as well as partnerships in Lakach and extra-heavy oil fields and mature fields, Chief Executive Officer Emilio Lozoya said today. Pemex's priority is to seek joint ventures in the short term, he said.
The company is looking for partners in 10 projects where it lacks the technical and financial resources to develop fields on its own, Lozoya said. The plans for joint ventures will require investments of about $32.3billion in the next five to 10 years, he said.
"These farm outs will increase investment in the oil industry by 16 percent," he said. "The energy reform will start to provide results to activate the oil industry since the first day."
Mexico's Round One bidding on untapped fields and those not retained by Pemex begins immediately as preliminary terms will be released between November and January, with contracts to be awarded in May 2015, Juan Carlos Zepeda, president of CNH, said at the event. Foreign and local companies will be able to bid on 109 blocks available for exploration and 60 for extraction in the round, according to Melgar.
Mexico's energy overhaul, enacted this week by President Enrique Pena Nieto, has been touted as the solution to falling oil output, which is headed toward a 10th straight year of decline. The reform breaks Pemex's production monopoly and allows companies such as Exxon Mobil Corp. and Chevron Corp. to explore for oil in deep waters and onshore shale gas deposits.
Mexico's production is forecast to increase to 3 million barrels a day by 2018, up from 2.48 million through the first six months of the year, according to oil regulator CNH.
Pemex's output probably will remain at a minimum of 2.5 million barrels a day for the next two decades with the fields it has been assigned, Melgar said.
The company cut its 2014 production forecast to the lowest level in at least 24 years, trimming estimates to 2.44 million barrels a day from 2.5 million, Gustavo Hernandez, Pemex's head of exploration and production, said on July 25.
Recommended for you

Parkmead pulls in Gneiss to help find Greater Perth Area partner