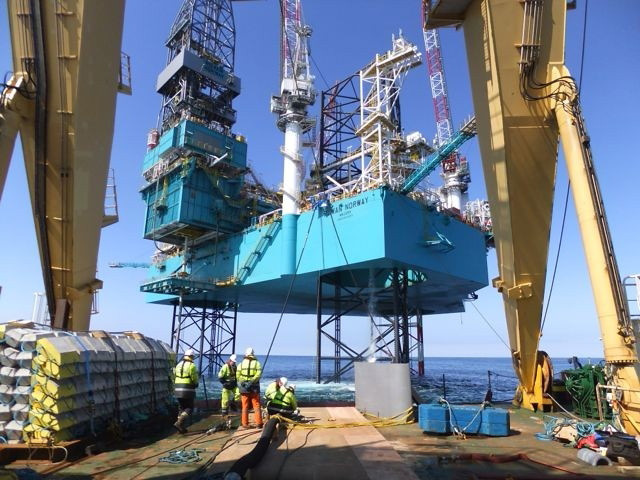 An oil field due to begin production east of Shetland could produce oil until 2050, it has emerged.
Xcite Energy said yesterday that its Bentley find – one of the North Sea's largest untapped resources – could produce more than 300million barrels of oil over 35 years.
The firm plans to use enhanced oil recover techniques right from the start to maximise recovery.
A trading update yesterday revealed that the field has proven, probable and possible reserves totaling 317million barrels.
The update also revealed the company's profits fell from £8.3million to just £470,000 during the first half of the year – but the huge prize on the horizon means the drop has done little to dent confidence.
Rupert Cole, chief executive, said: "We have continued to make good progress towards our near term objective of the submission of the field development plan, with expansion of the development group, continuing engineering work and constructive contract discussions.
Xcite Energy has become one of the first firms to get into the spirit of the Wood Review by pushing for the development of the area around Bentley.
Sir Ian Wood wants a new regulator to be given additional powers to ensure that all licence holders act in a way that is consistent with maximising UK recovery.
That includes increased collaboration between companies, particularly around access to infrastructure, and improved data sharing.
The UK Government is in the process of forming the new body – but some firms are already taking action.
Xcite said its collaboration agreement with oil giants Shell and Statoil was a sign of things to come for the industry.
The companies will share technical and operational information to evaluate potential areas of collaboration in the development of Bentley and the neighbouring Bressay field.
Mr Cole added: "With the industry beginning to recognise what can be achieved with an enhanced partnership model and the collaboration initiatives noted from the recently published Wood Review, I am very pleased that the efforts of the team are translating into commercial agreements to develop the Bentley field.
"With much to do in the coming months, we shall keep stakeholders updated at each step of the way."
Bentley – one of the North Sea's largest undeveloped discoveries – could begin production next year, with an estimated 57,000 barrels of oil per day output.
The company has signed Memoranda of Understanding with AMEC, Arup and Teekay to develop Bentley.
Recommended for you

Rosebank approval was 'litmus test' for UK offshore sector