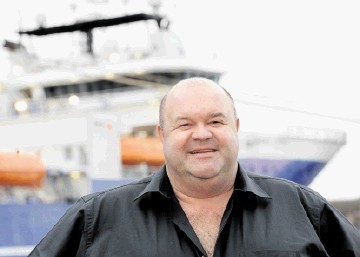 Some of Scotland's top executives have been shortlisted for this year's IoD Director of the year awards, to be held in London in October.
Among them are two Aberdeen business leaders – Peter Bruce CEO of Entier and Robin Watson, chief executive of Wood Group PSN.
All six were successful at the 10th Anniversary IoD Scotland Director of the Year Awards, and now go on to the UK awards.
The Scottish Awards were held in Glasgow in March, and attracted a record number of entries, with the winners displaying the best performance not only in core business areas of solid results, accelerated growth and global influence, but also in flexible working, ethics and sustainability.
David Watt commented: "The Scottish competition was fierce this year in what turned out to be a tightly fought race in every category. So, we are delighted that the very best of Scotland's business leaders have gone on to be shortlisted in the UK Awards. Congratulations and best of luck to them all in October."
Commenting on the Aberdeen business candidates, Mike Bowyer, chairman of IoD Aberdeen, said: "It is good to see two Aberdeen business leaders in the IoD UK Director of the Year awards.
Our members are no strangers to success in these awards. In 2012, Alfie Cheyne, chief executive of ACE Winches won the IoD Global Director of the Year award.
"The success of our members in these awards underlines the calibre of the business leaders who have driven the Aberdeen area to become one of the UK's strongest regional economies."
If any of the Scottish executives win their individual categories, they will also have a shot at the overall UK Director of the Year Award, the shortlist for which is made up of the category winners.
Recommended for you

BP and Equinor low carbon projects among those shortlisted for govt funding