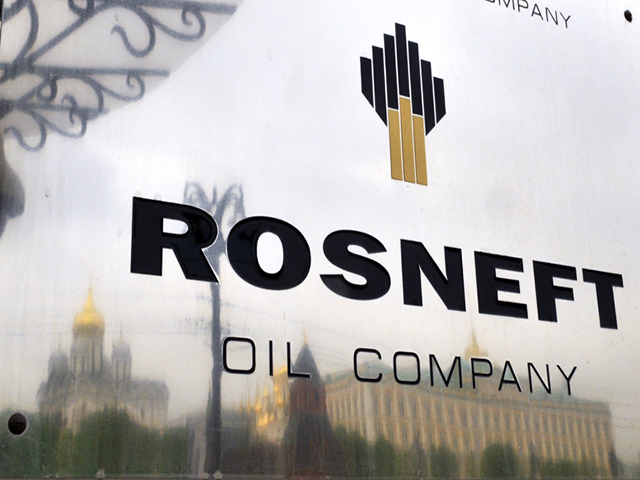 OAO Rosneft asked the state for as much as 1.5trillion rubles ($42billion) of aid, a government official said, signalling a US ban on long-term loans to Russia's largest company is starting to bite.
The state-run producer, which pumps 40% of Russia's oil, sent the call for help this month and it may be discussed in September, the government official said by phone, asking not to be identified because the matter is confidential. Rosneft is due to repay $12billion by the end of the year, including loans to finance last year's acquisition of competitor TNK-BP, according to the company's website.
The request shows Russia's largest companies are exploring ways to replace foreign finance after the US banned American banks from lending to certain borrowers, including Rosneft, for maturities greater than 90 days. The measure, in response to the crisis in Ukraine, caused a wider credit freeze and no Russian companies received loans in US dollars, Swiss francs or euros last month, according to data compiled by Bloomberg.
Rosneft chief executive officer Igor Sechin wrote to the government outlining five proposals to strengthen the company's financial and operating position, Vedomosti newspaper reported earlier today, citing officials it didn't identify. The most expensive option is to buy back as much as 1.5trillion rubles of bonds to replace foreign debt, for instance, using money from the National Wellbeing Fund, the report said.
The proposal to get that much cash is unrealistic, the government official said, because it would drain too much from state funds. Rosneft's press service declined to comment.
"Rosneft will likely get nothing, it's completely secured with Chinese money," Andrey Polischuk, an energy analyst at ZAO Raiffeisenbank in Moscow, said by phone. "However, the request is understandable. The answer fits the question."
The government asked Rosneft to propose measures to reduce risks from sanctions, Polischuk said. "So the company offered the blue-sky scenario — it may pay all debts, won't depend either on the U.S. or China, but it needs money in Russia then," he said.
Rosneft sent an aid proposal to the government, it may be considered in the next two weeks, Deputy Prime Minister Arkady Dvorkovich told reporters today without elaborating, according to Interfax.
Rosneft was added to a list of entities under the US sanctions on July 16, triggered by the conflict in Ukraine. The US previously froze Sechin's assets and issued a visa ban on him.
The shares of Rosneft, which have dropped 10% this year, advanced for a fourth day, gaining 0.1% to 226.30 rubles in Moscow trading.
Rosneft hasn't changed investment plans because of the sanctions, Svyatoslav Slavinskiy, vice president for finance, said on a conference call last month.
The company has received about $26billion of advance payments from its clients since 2013, mainly from China National Petroleum Corp.
It may get $63billion in advances through 2018, according to Polischuk, while the National Wellbeing Fund has an $86.5billion stockpile to finance Russia's infrastructure.
"There's a prevailing attitude toward the fund that treats it as an instrument for resolving current problems," Konstantin Vyshkovsky, the Russian Finance Ministry's debt chief, said last month.
Recommended for you

Germany slaps levy on households to spread pain of gas surge