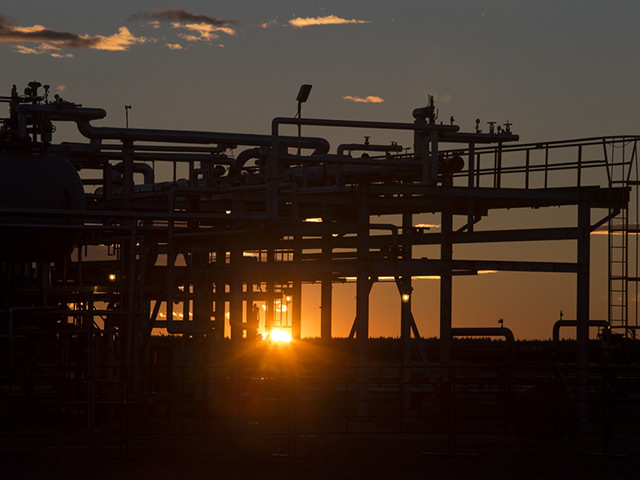 US oil and gas producer Apache said its first major discovery in the Canning Basin may herald a new oil "province" for Australia, prompting the shares of its exploration partner to jump the most in 24 years.
The Phoenix South-1 well found oil in four locations and measurements from six samples indicate the reservoir may hold as many as 300million barrels of oil, the Houston, Texas-based producer said in a statement.
"The oil and reservoir quality we have seen point to a commercial discovery," said Thomas E. Voytovich, Apache executive vice president and chief operating officer for its international business.
"If these results are borne out by further appraisal drilling, Phoenix South may represent a new oil province for Australia."
Shares in Carnarvon Petroleum, which holds a 20% stake in an exploration permit covering Phoenix South-1, almost tripled to 24 Australian cents in Sydney trading, the biggest advance since 1990.
Oil production in Australia is forecast to rise to an average of 385,000 barrels a day in the year through June 2015, according to the country's Bureau of Resources and Energy Economics.
Total global output may be 95.1million barrels a day over the same period, it said.
The latest discovery has prompted new assessments of the earlier Phoenix-1 find and suggests other areas covered by the exploration permit may have the potential for further discoveries, Carnarvon said in a separate statement. Apache holds 40% of the permit, with Carnarvon, JX Nippon Oil & Gas Exploration Corp. and Finder Exploration Pty each holding 20%, the Perth-based company said.
"This is the most significant new oil play in the North West Shelf since the Enfield discovery opened up the Exmouth Basin almost 20 years ago," Carnarvon Managing Director Adrian Cook said.
"The implications on the rest of our acreage are still being assessed, but the potential is extraordinary."
Recommended for you

India's ONGC Videsh, Indian Oil weigh stake in Tullow's $3bn Kenya project