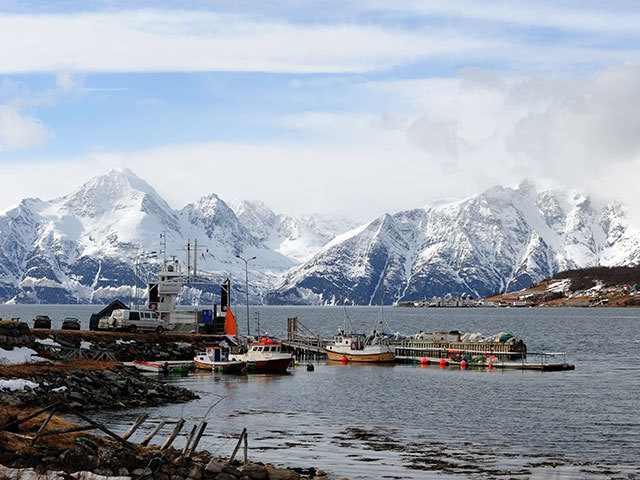 Norway risks discouraging investment in its oil industry if western Europe's biggest crude producer repeats surprise tax increases and political meddling in projects, according to a report.
The country's rating in terms of political and export risk and respect for contracts could fall if parliament continues to intervene in offshore projects, according to a report by IHS Inc. presented by the Norwegian Oil and Gas Association, an industry group.
Oil companies have complained that Norwegian politicians have made investments riskier by an unexpected tax hike last year and an order in May that four North Sea oilfields get their electricity from land to reduce carbon emissions, raising the prospect of delays and cost increases.
"It's not easy for international investors and oil companies to understand some of the decisions that have been made," Gro Braekken, director general of the industry group, said in an interview in Oslo. "We're being closely watched."
Norway still ranks seventh-best in the world on overall risk and second among 11 peers behind Canada, the Englewood, Colorado-based consultancy said in the report. Both overall and political risk are "negligible," it said.
Still, the minority Conservative-led government's dependence on two smaller parties to govern adds policy uncertainty, IHS said. The opposition Labor Party, Norway's biggest, will probably "become gradually more 'green'" under its new leader Jonas Gahr Stoere, although new policies are unlikely to undermine job creation and industry interests, it said in the report.
Stoere, who said last month that some of the world's fossil-fuel resources may need to remain untouched to counter climate change, said today in an opinion piece in the daily Aftenposten that his party's goal is still to achieve a "stable and high activity level" in Norway's offshore industry.
Recommended for you

Offshore wind offers "trillion dollar" opportunity for Big Oil: WoodMac