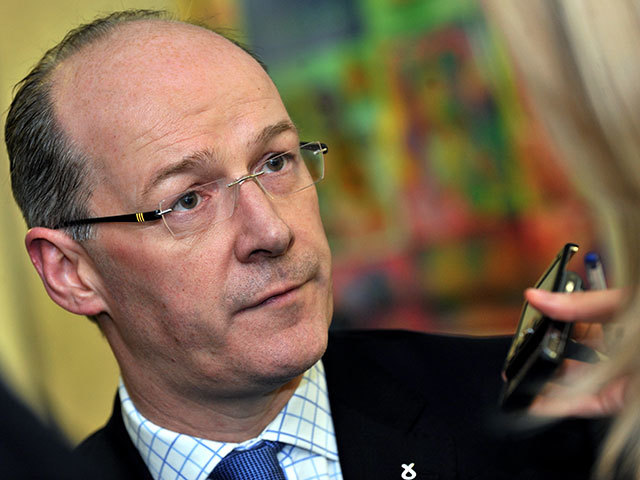 Major energy infrastructure projects unveiled for the north yesterday are expected to lead to thousands of new jobs.
The Scottish Government said investments totalling more than £20million would establish Lerwick as a centre of excellence for oil and gas industry decommissioning.
Holyrood also announced the granting of planning consent for a new power station to improve electricity supplies in Shetland.
Meanwhile, bosses at the Port of Ardesier said ministers had backed plans to turn the former oil fabrication yard on the Moray Firth into a manufacturing "super-hub" for offshore wind.
Finance Secretary John Swinney said Lerwick Port Authority (LPA) was spending £11.5million on quayside expansion at Dales Voe South to support the development of oil and gas decommissioning.
The project at Dales Voe South is expected to help support about 120 permanent jobs. Nearly 70 "high value" jobs among the 120 are forecast to be created by energy logistics company Peterson. It is spending up to £8.64million on a project – Deep Water Shetland (DWS) – to expand its decommissioning capability, working alongside waste management specialist Veolia.
Mr Swinney said DWS would add about £10million to the local economy. He added: "As recently highlighted by Scotland's independent Expert Commission on Oil and Gas, the decommissioning of North Sea assets presents a huge opportunity for the Scottish oil and gas supply chain. If managed successfully, the North Sea oil and gas industry has the potential to become a global leader in this sector."
Both Lerwick projects are supported by the government and economic development agency Highlands and Islands Enterprise, which has approved European Regional Development Fund grants of £1.195million to LPA and £628,000 to Peterson.
LPA has also been awarded £1.2million from the government, while Peterson's plans are supported by £1.1million of Regional Selective Assistance from development quango Scottish Enterprise.
Sandra Laurenson, LPA chief executive, said: "The Dales Voe South development is in line with our strategy to meet the changing requirements of port users and expand Shetland's resources. Almost trebling the quay to 130m (nearly 430ft), its design, length and strength will future-proof the deep water port for handling a wide range of opportunities and contractors.
"The load-bearing capacity of 60 tonnes per square metre (about 5.5 tonnes per square foot) will make the extension unique in Scotland and be another major selling point for Lerwick when available in 2016."
Peterson Offshore Group director Murdo MacIver said: "Along with our partner, Veolia, we already have valuable experience in the completion of a number of decommissioning projects.
"We believe this experience, matched with greater facilities, will earn Shetland the position as a world leader."
Announcing planning approval for the new Lerwick power station, Energy Minister Fergus Ewing said its construction would create about 400 jobs.
Port of Ardesier said government backing for its plans was a step towards a renewable-energy jobs boom for the Highlands, with the potential for thousands of new roles.
The 400-acre site 15 miles east of Inverness now has a marine licence, harbour revision order and full planning consent from Highland Council.
Port chief executive Steve Gobbi said: "We now have the all-clear to commence site works and undertake major dredging, which will see the port open for business next year."