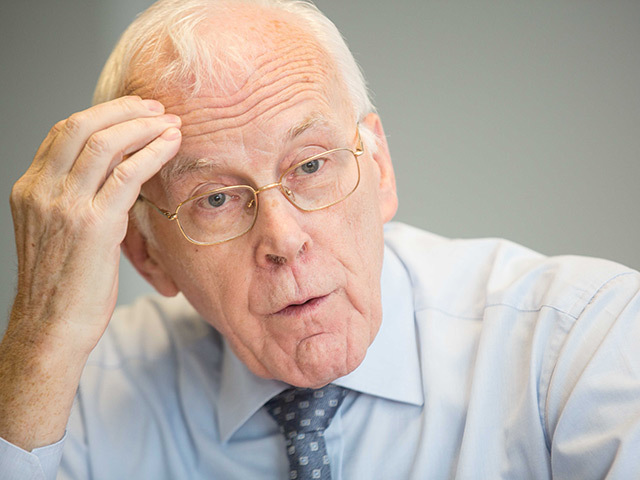 This week Energy Voice exclusively sat down with Sir Ian Wood when the industry veteran broke his silence regarding the monumental September 18 vote for the first time ever.  Here is a round-up of some additional highlights from the exclusive interview, where he discusses the likelihood of an oil fund, the role of decommissioning and the future of onshore exploration.
Q: What role will onshore energy and renewables play in Scotland in the coming years?
A: "In contrast to England, we won't have significant alternative onshore supplies of hydrocarbons to depend on after the offshore reserves have been exhausted."
Q: How realistic is an oil fund?
A: "The debate is very much focussed on whether an independent Scotland can effectively balance the books."
Q: Can you discuss the risks of a depleting reserve?
A: "I don't think the 2050 is wrong.  I think that's right.
Q: Politicians and the Treasury have historically been accused of playing "fast and loose" with the industry.  How does a "Yes" or "No" vote affect the sector's future?
A: "I think a 'Yes' vote will produce uncertainty,  people say this will be settled in one or two years and, it won't be settled in one or two years.
Q: What role will decommissioning play in an independent Scotland?
A: "I frankly think there has been some distorted discussion."
Q: Should more industry leaders lend their voices to the debate?
A: "What I don't want is a bad decision based on over emotion, distorted argument, misrepresentation – we make a bad decision and get it wrong. I really hope that doesn't happen"
Recommended for you
X
Memorial Video: One year on - the industry remembers its own